Local
Climate change map shows Boston is an Atlantis in waiting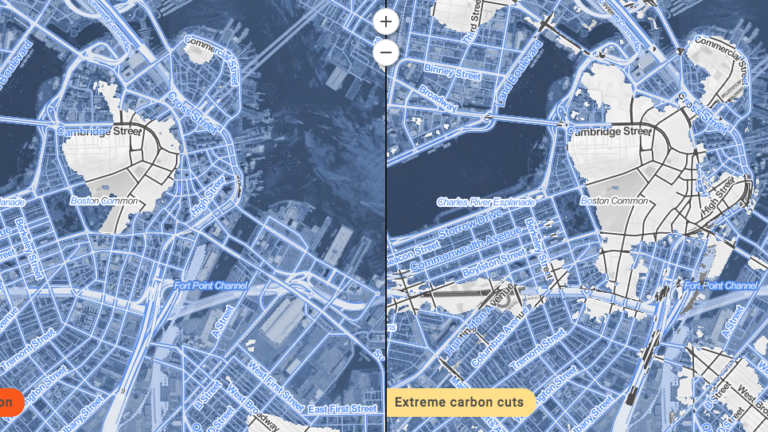 Because of rising sea levels related to carbon emissions, Boston's future looks awfully watery, according to this interactive map from Climate Central published in Proceedings of the National Academy of Sciences on Monday.
Goodbye, Back Bay. We hardly knew ye, Logan. Adios, Red Sox.
The map shows the future wet threat facing the United States, and areas around Boston fare poorly when looking into the research-focused crystal ball. The map lets users toggle between how Boston's future could look with unchecked pollution compared to cuts on carbon use in both 2050 and in 2100.
Climate Central is careful to say that the map does not project how much water will cover Boston by 2100.
"Our research does not project, and this animation does not show, exactly when sea level will reach heights great enough to pose these dangers — likely centuries,'' the site says. "Rather, our findings assess when enough carbon pollution will have accumulated, under each scenario, to lock in future sea level rise posing existential threats for each town or city.''
They still don't show a positive picture. Even when extreme carbon cuts are put in place, the future looks wet for Fenway Park:
The same goes for much of East Boston:
And for Medford, too.
You can explore the interactive yourself here:
[fragment number=0]