Local
Closing down Pilgrim nuclear plant will be costly, time-consuming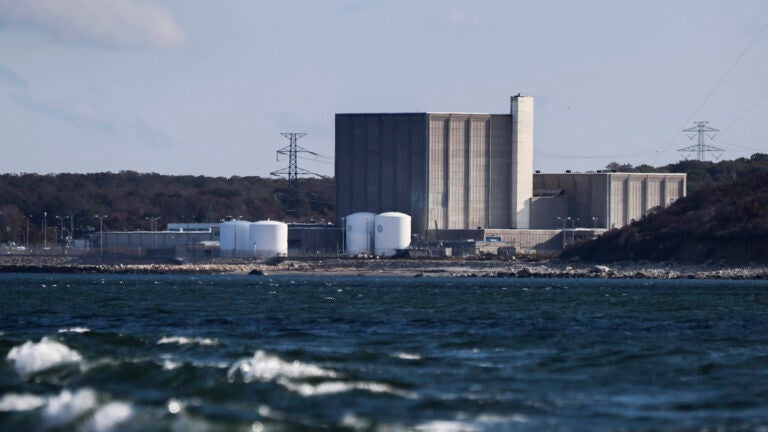 Entergy, the owner of Pilgrim Nuclear Power Station, announced on Tuesday that the company will cease operations at the plant by 2019. But it could be many more years and hundreds of millions of dollars until the power station is completely decommissioned, The Boston Globe reports.
As a comparison, Entergy estimates that decommissioning the Vermont Yankee nuclear plant will cost $1.24 billion. Pilgrim's decommissioning trust fund currently has a balance of $870 million, officials told the Globe.
Entergy has up to 60 years to completely decommission the plant, according to Nuclear Regulatory Commission guidelines. Though officials don't plan to wait that long, the process of lowering the radiation to safe levels will take some time, as the Globe reports:
Giant industrial edifices such as the reactor, where the fuel generates heat that is converted to steam, would be difficult to dismantle even if they were not brittle and dangerously radioactive. Radioactive nuclear fuel must remain in storage pools for years after the plant has ceased to generate power.

And even after the fuel is stowed in giant canisters called dry casks, deciding where to store the nuclear waste is still tied up by debate in Washington, and remains years away.
You can read the rest of the story at The Boston Globe.
Gallery: 15 great day trips within 100 miles of Boston
[bdc-gallery id="120320″]