Local
Harvard student sets new Guinness record for standing on a workout ball
Yes, there was already one in place.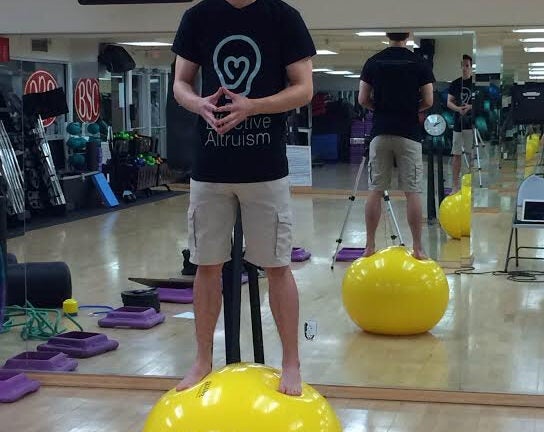 Harvard University, a world leader in academia, has a new student accomplishment to boast about: the world record for standing on a workout ball.
Garrett Lam, a senior at Harvard, broke the Guinness World Record for "Longest time to stand on a Swiss ball'' with a time of 5 hours, 25 minutes, and 36.98 seconds, The Boston Globe reported.
As fun as it may sound to stand on a plastic ball for more than 5 hours, that wasn't Lam's main inspiration — he managed to raise more than $1,500 for the Harvard College Effective Altruism organization, a group of students that aims to change the world by facilitating discussions with a larger community, the Globe reported.
Despite his success, the reigning world champion isn't sure he's up for another round.
"Some things we do in life, if we knew what they were like going into them we might be less likely to try it,'' Lam told the Globe. "I'm not sure I would want to go through all of that again.''
Read the full Globestory here and watch all 5 hours and 25 minutes of Lam's feat below:
[fragment number=0]
[fragment number=1][fragment number=2]
Related gallery: Famous Harvard graduates
[bdc-gallery id="145510″]