Local
Sen. Ed Markey endorses Hillary Clinton for president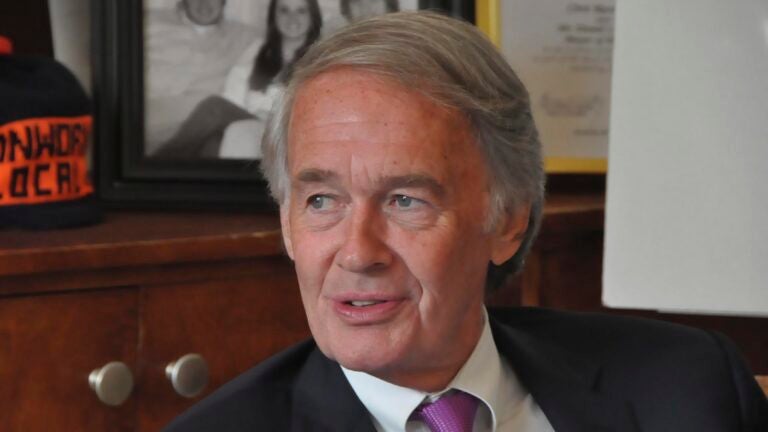 A liberal Massachusetts senator has endorsed Hillary Clinton for president. And no, it wasn't Elizabeth Warren.
In an email Wednesday, the Bay State's junior senator, Ed Markey, said the former secretary of state is his choice for president.
"Hillary has spent her career fighting for American families and working to ensure they can achieve their American Dream,'' Markey said in a statement. "She understands the challenges facing our nation – college affordability, income inequality, access to affordable health care – and has real plans for how to address them.''
He underscored Clinton's detailed policy proposals to address issues, including the opioid crisis and climate change, as reasons for his endorsement.
"She is the only candidate to release a comprehensive strategy to address the prescription drug and heroin epidemic that is destroying communities in Massachusetts and throughout this country,'' he said. "And I believe there is no one better to lead the effort to combat climate change here at home against the climate deniers and around the world as we partner with other nations to implement clean energy solutions.''
Markey told The Boston Globe that he had notified the Clinton campaign of his endorsement.
Meanwhile, Markey's fellow Massachusetts senator and voice of the Democratic Party's liberal wing, Warren has not taken a side in the presidential primary, but said in September that she will probably make an endorsement.
Of the Democratic senators who have publicly endorsed a candidate for president (34, including Markey, of 44 members), the only one who has not backed Clinton is Delaware's Chris Coons, who said he would support Joe Biden, if the vice president chooses to run.
[bdc-gallery id="140212″]