Local
Friday night was Northeastern's annual underwear run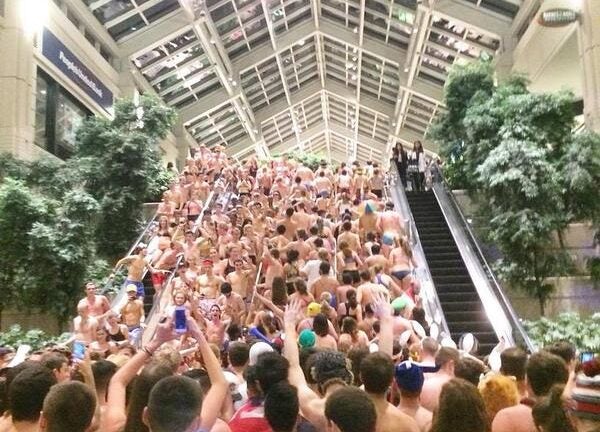 If ever there was a perfect time to run through Boston in your underwear as a college student, a chilly Parent Weekend night would be it.
As part of the annual tradition, over 1,000 people attended the fun run on Friday night, dressed in their finest undies, according to the event Facebook page.
"It's that time of again,'' event organizers wrote. "The time to remind Boston that it's a college city, the time to give our parents a glimpse of the reputable college they're financing, and the time to blow off steam.''
The run started at roughly 9 p.m. at Speare Commons and after a loop of Northeastern's campus, made its way to the Prudential Center and the Christian Science Center Reflection Pool.
And of course, it was all documented on social media.
[fragment number=0]
[fragment number=1]
[fragment number=2]
[fragment number=3]