Local
These solar-powered charging stations in Somerville invite you to lock up your phone and walk away
The futuristic-looking booths are part of a two-month pilot program.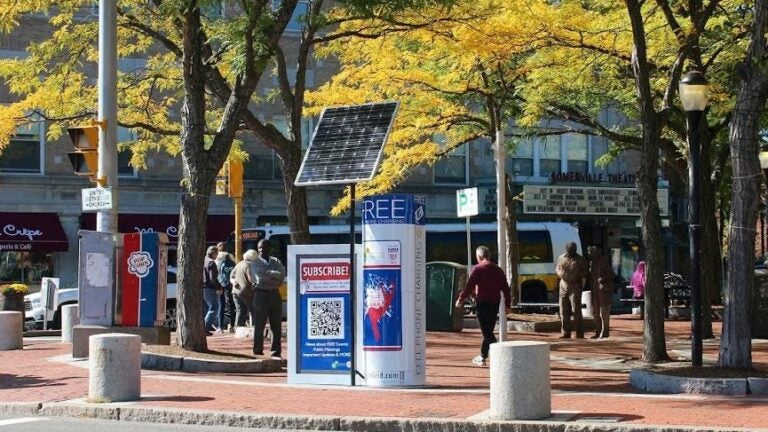 No, they're not futuristic phone booths. But those funky-looking structures installed in Somerville this month are providing a service for your phone.
Somerville has installed three solar-powered charging stations in Davis, Ball, and Union squares, reports The Boston Globe.
The booths are part of a two-month pilot program with Somerville-based WrightGrid. The program was launched through the city's GreenTech program.
"It provides an opportunity for people in an emergency situation to recharge their phones,'' Somerville spokesperson Daniel DeMaina told the Globe. "I can leave my phone behind, and charge it up, and then go out and about.''
The free service offers compartments where you can lock up your phone and walk away while charging it.
Read the full story in the Globe.