Local
Martha's Vineyard man's son shot in chest in Paris attacks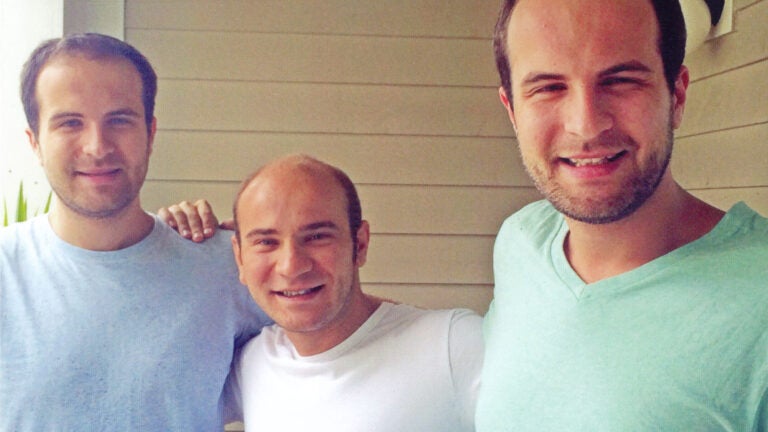 Yann Meersseman had only just returned to his Oak Bluffs home in Martha's Vineyard when one of his three sons called Friday night to tell him of the terrorist attacks in Paris — and that his oldest son, Arnaud Meersseman, a Paris resident, was caught in the middle of it.
Arnaud, a 34-year-old concert production team member, was working in the Bataclan, when three gunman stormed the hall, firing assault rifles at the more than 1,000 concertgoers, and killing 89 of the at least 129 victims of the Paris attacks.
Arnaud, who was shot in the chest and put into a medically-induced coma, was one of the "luckier'' ones, according to his father.
Yann, 59, told Boston.com Sunday evening that his son Mathieu called him from Los Angeles alerting him of the shooting in Paris — and telling him that he thought Arnaud was at the Bataclan. Making things worse, Arnaud was not answering his cell phone.
So they began calling Arnaud's friends and colleagues, and Yann's ex-wife and mother of his three sons, who lives in southern France.
After about an hour and a half of more calls, Yann said, they were able to reach a friend who said they knew Arnaud had been shot, but not much else.
Of course, that made their worries worse, Yann said, though the friend said they didn't think his life was in danger. From there, Arnaud's mother spent the night calling every hospital in Paris for information on her son — at the same time thousands of other people were doing the same.
After hours of frantic calling, around 3 a.m. ET, Yann said they were able to locate his son. Arnaud had been shot in the chest, the bullet piercing through his lung.
Story continues after gallery: Photos of the Paris terrorist attacks
[bdc-gallery id="140068″]
Yann first announced Saturday morning on Facebook that his son had been shot.
"They've decided to keep Arnaud in an induced coma for a few days. No vital organs were affected but one lung is damaged and the bullet passed so close to his heart that they prefer to do some extra monitoring for a while,'' another post said Saturday.
In a Facebook post Sunday, Yann said that Arnaud had been taken off of breathing assistance and was breathing on his own. Yann told Boston.com on Sunday that doctors then found Arnaud had a small infection, which, while normal for this type of wound, he said, is a small concern.
Otherwise Arnaud's recovery is so far going as planned. Yann said his son, already accompanied by his mother, was able to recognize his brother Mathieu, who flew to Paris from Los Angeles. Arnaud's other brother, Clément (Mathieu's twin), will join them Monday.
Yann, a Belgium native, said he plans to fly to Paris on Wednesday and stay with Arnaud for four to five days.
"We're trying to stagger our visits,'' he said, in order to both make sure someone is with Arnaud and to ease the stress on each individual family member.
Yann — who with his current wife, Moira Fitzgerald, turned their Martha's Vineyard paper route job into a photography side-business — have used their Facebook page to provide updates on Arnaud's recovery, accompanied with their usual early-morning photos of the island.
"We have this connection with thousands of people,'' said Yann of the photos they send out via email and social media on a daily basis.
He said the outpouring of support from followers and community members has been incredible.
"We can't begin to thank you for the overwhelming show of thoughts, prayers and sympathy,'' he wrote in a post Saturday. "Please be assured that although we are unable to answer each of you individually, your support is extremely comforting and appreciated.''
After a sleepless Friday night, Yann said he got to the docks at 4:30 a.m. to pick up the papers and distribute them on the island — just 90 minutes after he found out a bullet had pierced his son's lung.
"It was a rough night, and a rough day,'' Yann said.