Local
Former Millis police officer accused of faking attack found dead on Thanksgiving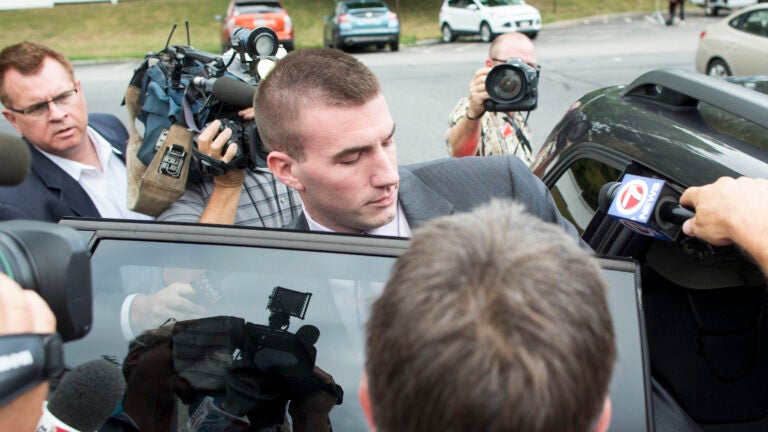 A former Millis police officer who was facing felony charges after police said he lied about a shooting and bomb threat was found dead in his home on Thanksgiving, according to the Norfolk County district attorney's office.
Bryan Johnson, 24, had been indicted last week on charges related to the hoax. Johnson told police on Sept. 2 that he was in his cruiser when a driver in a pickup truck shot at him twice, leading the police officer to drive his cruiser into the woods.
Investigators later said Johnson fabricated the whole story and shot into his own cruiser. He was also implicated in a bomb threat called into Millis High School earlier in the day.
The most serious charges against Johnson, willful communication of a bomb threat to a school and misleading a criminal investigation, carried up to 20 and 10 years in prison.
Police were called to Johnson's Millis home Thursday after another resident found him dead. There were no signs of foul play, according to investigators, and the death is not being investigated as a homicide.
Johnson, a Millis High graduate, had just been approved as a full-time police officer in the town two weeks before the incident. He was fired shortly after.