Local
Boston's school police want to carry pepper spray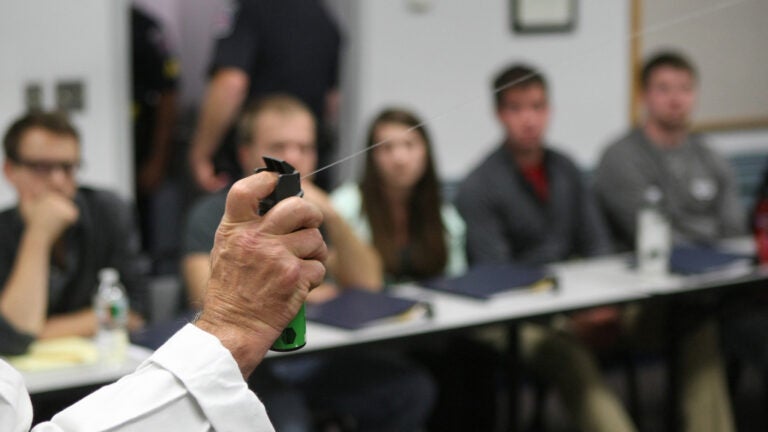 Boston school police are again asking for permission to carry pepper spray in schools.
As in New York City, law enforcement at schools in Boston are not allowed to carry firearms, but officers argue that they must be able to protect themselves from violence on school grounds, The Boston Globe reports. According to School police Sergeant Kirk Harrison, at least half a dozen officers are out of work due to injuries inflicted during campus arrests.
School police only carry handcuffs and radios, but recover about 400 weapons a year, including guns, pellet guns, knives, and mace, the Globe reports.
However, according to the Globe, Mayor Marty Walsh joined a collection of skeptical parents, and said he doesn't believe pepper spray is necessary in educational environments.
"The safety of our students is our top priority, and while we look to foster a safe environment for learning, we rely heavily on equipping our school officers with active-shooter and 'safe-drill' training, as well as relationship-building skills and deescalation strategies, which are all closely tied to our community policing approach,'' he said in a statement obtained by the Globe.
Read the full story at the Globe.