Local
Bernie Sanders is the first presidential candidate to oppose the Kinder Morgan pipeline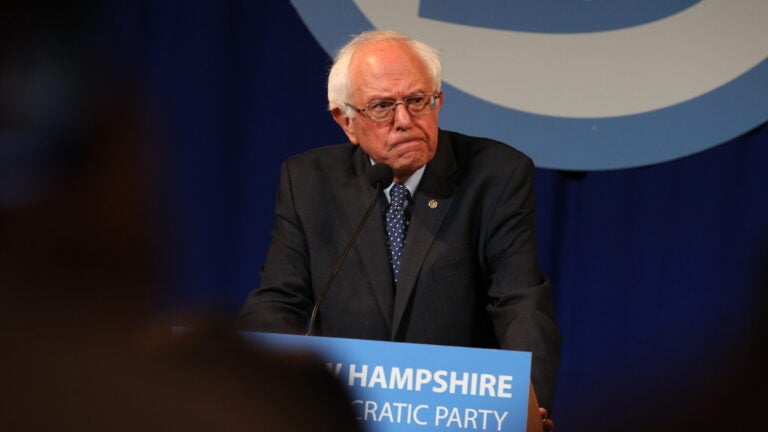 On Sunday, Democratic presidential candidate Bernie Sanders became the first 2016 hopeful to stand against a proposal that has stoked intense debate in New England.
Speaking at the Jefferson Jackson dinner in Manchester, New Hampshire, Sanders said he opposed the construction of the natural gas pipeline, proposed by Kinder Morgan, which would cross through New Hampshire and Massachusetts.
"I believe the Northeast Energy Direct pipeline that would carry fracked natural gas for 400 miles through 17 communities is a bad idea – and should be opposed,'' the Vermont senator said.
Calling climate change the "greatest environmental challenge of our time,'' Sanders said he opposed the pipeline for the same reasons he long-opposed the recently rejected Keystone XL pipeline.
The campaign's New Hampshire communications director, Karthik Ganapathy, told Boston.com that concerns about the pipeline go beyond climate change.
"The truth is: there are lots of reasons to oppose this pipeline,'' Ganapathy said. "There are justified concerns around abuse of eminent domain to seize private property, the route would go through historic towns and conservation sites and as with all pipelines, there could be leaks or spills.''
The proposed $5 billion project would bring fracked natural gas from Pennsylvania to New England. According to NHPR, Kinder Morgan hopes to begin construction on the pipeline, which is currently under federal review, by early 2017.
However, the proposal has met fierce opposition in many of the small New England towns the 30-inch-wide line cuts through. A study this month commissioned by Massachusetts Attorney General Maura Healey found that the region does not need the additional energy the pipeline would provide; rather, "energy efficiency and demand response'' would be preferable.
Kinder Morgan called Healey's study "seriously flawed.''
Sanders is the first candidate to take a strong position on the pipeline. In July, Hillary Clinton told NH1, "this is a local matter.''
Jeb Bush, whose big-money donors include Kinder Morgan's co-founder, has alsorepeatedlypassed on the issue. Fellow Republican candidate John Kasich and Ben Carson also declined to take a stance on the pipeline, per NH1, though they both voiced concerns over the use of eminent domain.