Local
Energy Secretary Ernest Moniz talks Deflategate, Luis Tiant, and crepes with John Kerry
The Fall River native talked about a few important things, too.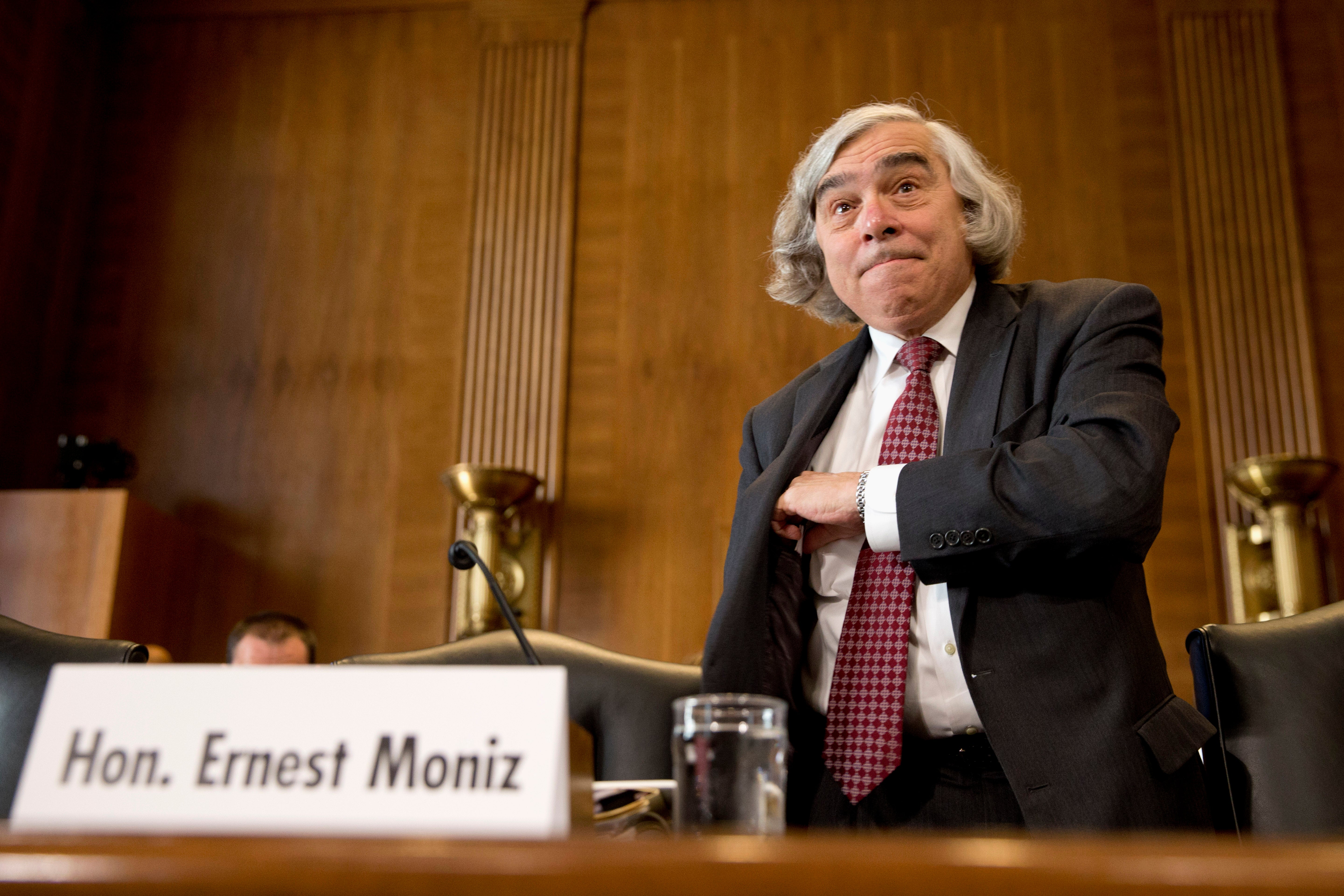 Fall River native, nuclear physicist, former MIT professor, hairstyle trailblazer, actual Portuguese knight, and Secretary of Energy Dr. Ernest Moniz wrote an op-ed Monday in The Boston Globe on the virtues on investing in clean energy. The article is worth reading.
However, Moniz recently did an interview — also published Monday — with Esquire's Scott Raab, which provided a little more flavor in lieu of straight energy policy nuggets.
After tackling Deflategate, Raab pretends to cut the interview short.
Raab: As a Boston sports fan and a man of science, do you find it disturbing that the Patriots have to cheat in order to win a Super Bowl?

Moniz: As the judge ruled, there was no convincing evidence of that. And I was there at that game. I was on the sidelines, even, and I saw no evidence of any doctoring of the footballs.

SR: That's the only question I have… .

EM: Okay, excellent.

SR: No, it's actually not the only question.

EM: I could tell you about my first-pitch delivery [at Fenway Park on April 22, 2014].

SR: How did it feel?

EM: The important thing is that I did a full Luis Tiant delivery.

SR: With the hesitation?

EM: One-hundred-eighty-degree rotation, a look to God, spin around three quarters, throw a strike. There you go.
In the midst of the ongoing Paris talks on climate change, Raab asked Moniz about the public's ability to "discern information from spin.'' A recent poll found that Americans decreasingly think climate change or global warming is a "serious threat.'' Moniz conceded that the issue has become "incredibly politicized.''
Moniz: Any honest view of the data would at a minimum suggest a view along the lines of "We sure need an insurance policy.'' The greenhouse effect clearly is not anything that's in any question. A global response is needed. There are certainly policy issues—how much does the industrialized world do first?—that are quite legitimate. So that's what I'm prepared to discuss, as opposed to really unproductive discussions about whether human activity is driving global warming. I didn't go to Washington to debate what's not debatable.
The discussion eventually turned to the recent Iran deal (the Associated Press called Moniz the "MVP'' of the negotiations) and how the secretary interacted with Secretary of State and fellow Massachusetts native John Kerry.
Raab: There's a picture of the two of you high-fiving in Lausanne during preliminary Iran negotiations in March. What was that about?

Moniz: John was coming out of a crepe restaurant that I had introduced him to some days earlier as I was heading there for lunch. And he came out, a big, beaming smile on his face, and we did a double high-five. Pictures all over the place. "They must have a deal.'' It was just about the crepes.
To read on what Moniz thinks of his infamous hairdo, his childhood hero, and his future plans, click over to Esquire. And again, click over to the Globe for his clean energy proposals.
Ernest Moniz, in photos
[bdc-gallery id="121609″]