Local
Until days before math teacher's murder, witnesses say Chism was a friendly, regular kid
Defense attorneys began presenting their case in the teenager's murder trial Tuesday.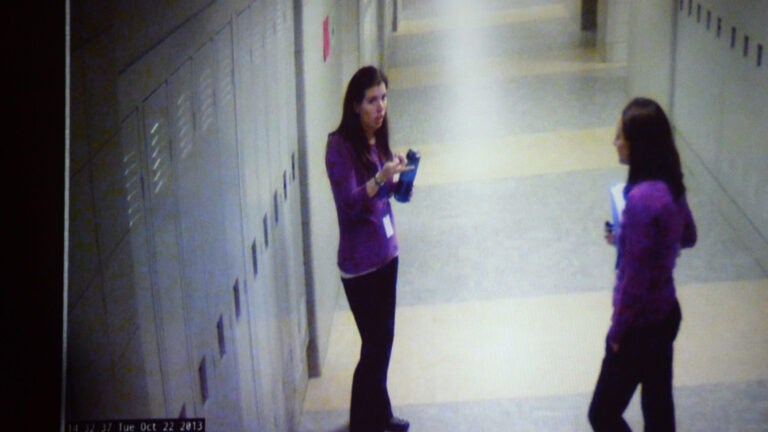 Philip Chism was a friendly, resilient kid despite a sometimes chaotic home in the years before he admittedly attacked and killed his math teacher in a high school bathroom, friends and family testified Tuesday.
But as his days and weeks at Danvers High School passed, classmates said, he became increasingly withdrawn. Tuesday was the first day defense attorneys began presenting their case to save Chism, now 16, from a possible lifetime in prison.
Chism has pleaded not guilty to killing, raping and robbing his 24-year-old math teacher, Colleen Ritzer.
While admitting he did what he's accused of, defense attorneys have argued he was criminally insane at the time and should instead be sent to a prison hospital for treatment.
Chism's grandfather, Eduardo Barbieri, told jurors about his "beloved grandson'' with a "beautiful soul,'' to whom he taught soccer tricks, while Chism stared down at the desk in front of him.
Barbieri told the court that Chism's grandmother, Joyce Barbieri, suffered "nervous breakdowns'' that began before Chism's mother, Diana, was born. She was repeatedly hospitalized, received electric shock therapy, and couldn't care for her three children, he said.
Her daughter, Chism's aunt, suffered similar symptoms, he said.
Shortly before the trial began, Chism was diagnosed with a psychotic disorder, something defense attorneys have pointed to as a possible explanation for his attack on Ritzer.
In her cross-examination, prosecutor Kate MacDougall forced Barbieri to admit that, despite their mental illness, his wife and daughter never hurt anyone or even threatened to do so.
Chism spent most of his childhood in Tennessee, where his parents had a tumultuous relationship, family friend Claudia Rodriguez said. At one point, after Chism's dad cheated on his mother yet again, the family moved in with Rodriguez before moving to Florida near Barbieri.
When the family returned to Tennessee about a year later, when Chism was 10 or so, he was a sometimes-moody preteen living in a single room at Rodriguez's house yet again with his mom and two younger sisters.
But he seemed to adjust, she said. Chism was friendly, helped with chores, and often escaped to the house of his best friend, Tanner Carter. The pair had met when they were toddlers in a day care center, and were nearly inseparable since, Carter and his mother, Sabrina, testified.
Tanner and Chism would spend days at a time together skateboarding, playing basketball and running around outside. Tanner told the court that Chism wasn't just a friend, he was like his brother.
Chism didn't look up. And Tanner didn't appear to look at Chism, either. As friends from her family's pre-Danvers life testified, Diana Chism quietly cried.
As he prepared to move to Danvers in the summer of 2013, Philip Chism didn't seem completely down, friends said. Once he had settled in during his freshman year, other students said he was mostly friendly. He went out for the junior varsity soccer team and settled in with his teammates.
As the weeks dragged on though, something changed, those same students testified. Matthew Lebel, then a junior soccer player at Danvers, said Chism "quieted down.''
"Every time I tried to make a conversation with him, it'd either be very short, or he'd just ignore what I had to say,'' Lebel said.
A few days before the murder, he wasn't even celebrating goals anymore. When a coach said he should be thankful a teammate set him up for a goal, another teammate testified, Chism just turned away.