Local
Can you make it out of Boston's 'Drunk Tank' escape room?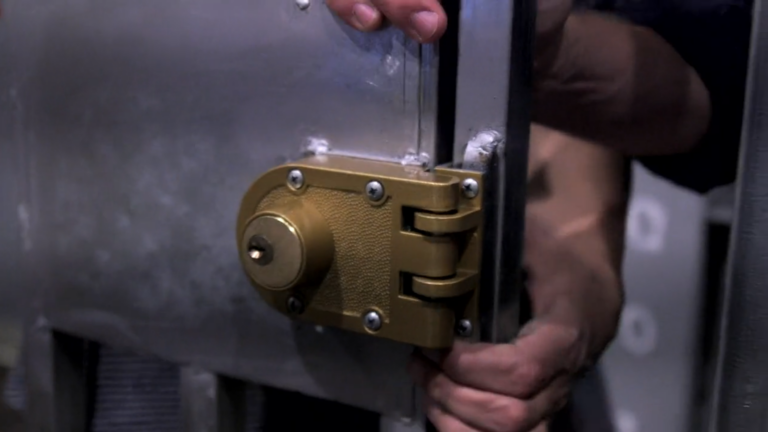 If you book an adventure in Trapology's "Drunk Tank'' escape room, you have a seemingly simple mission: Get out.
"You gotta imagine you had too much fun at a Red Sox game, you wake up in a dark, cold, dingy cell, you got a few of your friends with you and maybe some strangers, and you gotta figure out how to get out'' said co-founder Jason Loeb.
Trapology is one of the Boston area's newest escape rooms, an adventure-based game where you pay for the privilege of getting locked into a room. You and your fellow adventurers must solve puzzles to advance to the next room. The rooms have gained popularity across the country, and have been popping up in the Boston area.
Trapology was founded by Bostonians Loeb and Nicole Chan. After becoming experts at escape rooms, they decided to open one themselves across from Boston Common on Tremont street.
Loeb and Chan said they were dragged to an escape room for a friend's birthday a couple of years ago and were hooked.
"We went to dinner afterwards and that's all we could talk about,'' said Chan. "Even the day afterwards we kept saying man I wish we got out, I wish we did better.''
Being in the heart of the city was important to both Loeb and Chan, and they immediately began looking for locations. They were declined many times before landing an unassuming space directly across from Boston Common.
With the space selected, the next step was to develop the games. For Chan, that puzzle-making has become part of her life.
"You see anything and it's like 'how can I make this into a puzzle, how can I lock this,''' she said. "It never stops, it's hard and wonderful at the same time''
Drunk Tank is the first room open at Trapology, though Loeb and Chan said they have nearly finished a Chinese-themed room.
Despite the themes, Loeb and Chan still have to convince people it's fun to be locked in a strange place.
"It's an escape from real life,'' said Loeb. "And being in situations that you weren't in before. Can you imagine being locked in prison with your boss and all of a sudden you guys are trying to figure out a way to break out? That's not normal life, it's a real escape from reality.''