Local
Charlie Baker angrily responds to Trump's plan to ban Muslims coming to United States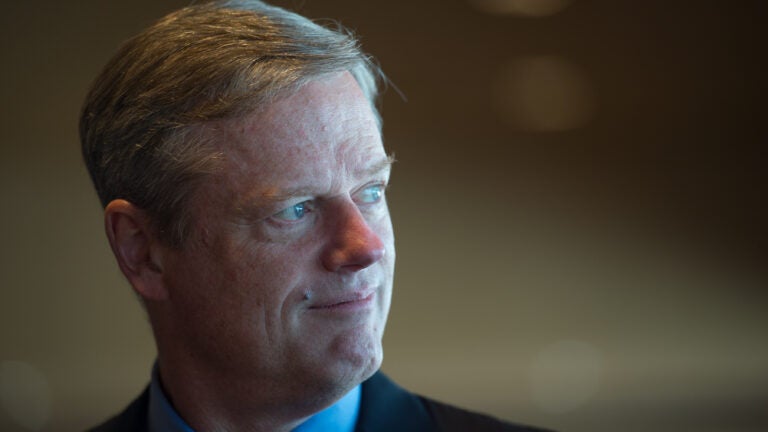 By all accounts, Gov. Charlie Baker was very upset with Donald Trump's proposal to ban Muslims from entering the United States.
State House News Service's Matt Murphy reported that the "disgusted'' Massachusetts governor, who is also a Republican, "grew increasingly animated as he learned what exactly Trump had said.'' Given a printout of Trump's press release by a reporter, according to Murphy, Baker "flicked the paper forcefully'' after he finished reading it and returned to give reporters his thoughts.
"I think that's ridiculous and I would never support a policy like that,'' an "angry'' Baker told reporters after a menorah lighting at the State House, according to The Boston Globe's Joshua Miller.
"I have no idea what the motivation is on that,'' Baker said. "First of all, it's unrealistic. Secondly, it's inappropriate. And third, it doesn't make any sense.''
According to the Boston Herald's Chris Cassidy, Baker put Trump's plan in historical context:
"I'm standing in the State House, which is less than a mile from the Warren Tavern, which is where the patriots of this nation began their initial conversation about how to secure their freedom out from under the British crown,'' Baker said. "And I'm standing in the State House which is probably the most significant symbol in this city of the original fight for freedom, which goes all the way back to why people came here in the first place, which was to have a chance to practice their faith and their religion.

"And I can't believe that I'm reading this,'' he said of Trump's proposal, "which is basically directly in contrast and in conflict with most of the most important values that people in this country hold most dear, among them the right and ability to practice their religion peacefully.

"That,'' the governor added emphatically on Trump's call, "is a really bad idea.''
As noted above, Baker was speaking with reporters after a menorah lighting at the State House to celebrate Hanukkah. The governor shortly thereafter tweeted out a photo of the event praising the United States' history of religious freedom.
[fragment number=0]