Local
NH Rep. approves Trump's Muslim ban, says it's just like Japanese internment camps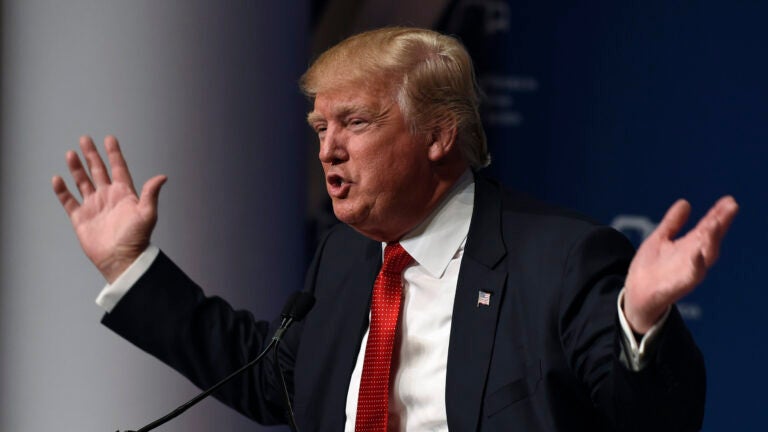 New Hampshire state Rep. Al Baldasaro defended Donald Trump's plan to ban all Muslims from entering the U.S., comparing it favorably to the internment of Japanese civilians in the U.S. during World War II.
"What he's saying is no different than the situation during World War II, when we put the Japanese in camps,'' Baldasaro, a co-chair of Trump's state veterans coalition, told WMUR on Monday night. "The people who attacked innocent people in Paris came through open borders. From a military mind standpoint, all Donald Trump is saying is to do what needs to be done until we get a handle on how to do background checks.''
The comments came after Trump called for a ban on Muslims traveling to the U.S. "until our country's representatives can figure out what is going on,'' he said.
Baldasaro was referencing the actions of President Franklin Roosevelt, who ordered the forced relocation and internment of almost 120,000 Japanese-Americans after the attack on Pearl Harbor. In 1988, the U.S. government officially apologized for the injustice and gave $20,000 each to the more than 80,000 people who had spent time in the camps.
[fragment number=0]
Trump's drastic position on Muslims was harshly criticized by members of both parties, including New Hampshire Republican Party chairwoman Jennifer Horn.
"There should never be a day in the United States of America when people are excluded based solely on their race or religion,'' Horn said, according to WMUR. "It is un-Republican. It is unconstitutional. And it is un-American.''
Baldasaro and Rep. Steve Stepanek, another Trump supporter, said Horn should resign for that statement and other comments critical of Trump.
Like Baldasaro, Trump also cited FDR's incarceration of Japanese-Americans on Tuesday morning during an interview with Good Morning America.
"This is a president highly respected by all, he did the same thing,'' Trump said. "If you look at what he was doing, it was far worse.''
Gallery: The 2016 presidential candidates
[bdc-gallery id="140212″]