Local
Massachusetts is not the most charitable state in the union. Not even close.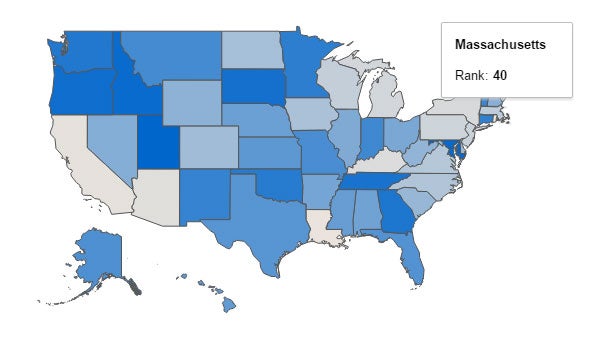 We may be a smart, sexy, and extremely habitable state, but one thing Massachusetts can't lay claim to is being charitable.
Finance website, Wallet Hub, released a list of the USA's states, ranked by charitability, and well… Massachusetts came in 40th.
[fragment number=0]
The rankings were based on volunteer rate, percentage of people donating time and money, and median contribution to charity, amongst other things. All these combined found found the most charitable state in the union was Utah.
New England had mixed results; Connecticut ranked an impressive 11th, Vermont a respectable 13th, New Hampshire at 29th, Maine at 39th, and Rhode Island came in stone cold last.
New England also had four of the bottom five states when it came to percentage of income donated.
New Hampshire did have the second highest percentage of people who claimed to have donated money, but also had a less impressive 45 percent difference between people who said they gave money, and people who actually gave money.
Still, at least Massachusetts is more likely to volunteer than New York, which had the second lowest volunteer rate in the country.
Read the full list at Wallet Hub.
[H/T] Boston magazine