Local News
Stephen Silva, friend of Dzhokhar Tsarnaev, sentenced to time served
"I wish I could go back in time and change my actions,'' Silva said in court.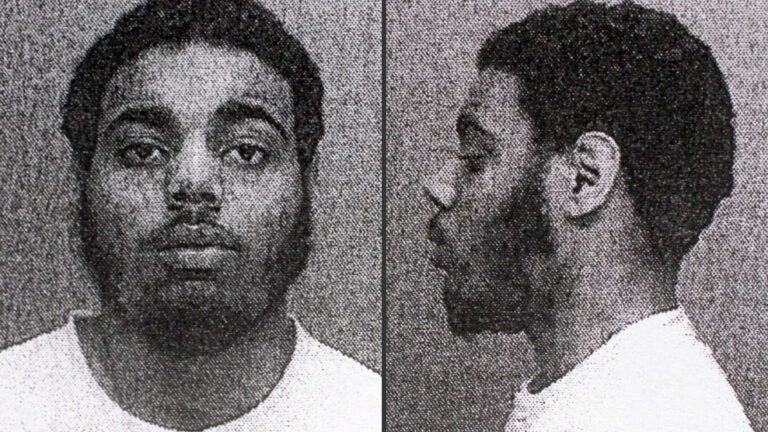 A federal judge sentenced the man who admitted to providing Boston Marathon bomber Dzhokhar Tsarnaev with a firearm to time served on Tuesday, citing his cooperation with the government during Tsarnaev's trial.
Federal prosecutors had recommended a reduced sentence for Stephen Silva, saying he provided "substantial assistance'' to investigators and prosecutors.
Silva has pleaded guilty to possession of a firearm with an obliterated serial number and heroin distribution charges.
He faced up to five years in prison for the charges, prosecutors said. However, prosecutors recommended a sentence of just two years in prison in exchange for his role in Tsarnaev's death penalty conviction.
Defense attorneys said Silva, who has already served 17 months in prison since his July 2014 arrest, should be sentenced to time served.
"I wish I could go back in time and change my actions,'' Silva said in court, according to The Boston Globe. "I was young, dumb, and thought I could outsmart everyone.''
Judge Mark Wolf said he based his decision partly on Silva's cooperation with prosecutors.
"That reflects a sincere determination to separate yourself from your past,'' Wolf said.
Silva testified as a witness for the prosecution that he provided Tsarnaev with a Ruger P95 9mm pistol, which Tsarnaev said would be used to rob a drug dealer in Rhode Island. That gun was then used in the murder of MIT Police officer Sean Collier and in the shootout with police in Watertown three days after the 2013 bombing, prosecutors said.
Silva was an "important and credible witness'' in the trial, prosecutors wrote in explaining their decision to ask for a reduced sentence.
"In particular, his testimony cut against the defense argument that Dzhokhar's older brother, Tamerlan Tsarnaev, was the driving force behind the entire operation and that Dzhokhar was essentially under his sway,'' prosecutors wrote. "Silva's testimony that it was Dzhokhar, not Tamerlan, who procured the Ruger was an important piece of evidence refuting this defense narrative.''
Prosecutors said Silva did not know about the plans to bomb the Boston Marathon.
Gallery: Scenes from the Watertown shootout.
[bdc-gallery id="144033″]