Local
Lena Dunham and Abby Wambach to campaign for Hillary Clinton in New Hampshire this week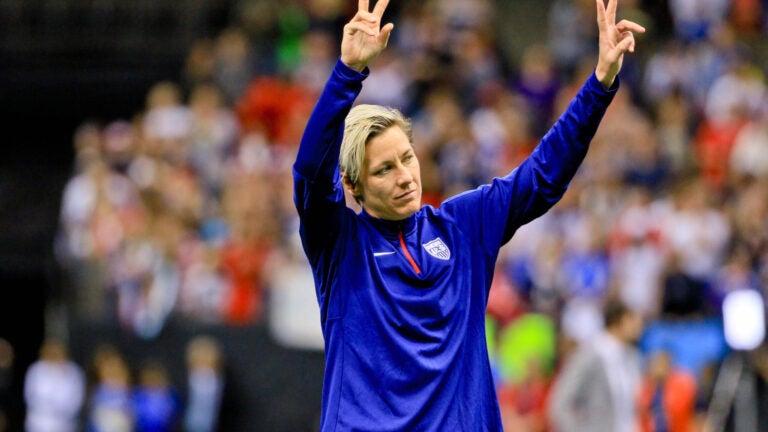 The vast army of Hillary Clinton surrogates to visit New Hampshire adds two more high-profile celebrities to the roster this week.
Actor and writer Lena Dunham and recently-retired U.S. women's soccer player Abby Wambach will stump for Clinton in a state where the former secretary of state is grappling for the women's vote.
Recent New Hampshire pollsshow Clinton and Bernie Sanders within the margin of error among female voters.
Dunham and Wambach will first appear together Friday afternoon in Portsmouth at a Women for Hillary event, before the two split up for other events in the state. Dunham will appear at a Manchester meet-and-greet Friday afternoon, while Wambach will partake in events in Dover, Concord, and Salem on Friday, as well a Lebanon and Keene canvassing kick-offs Saturday.
Dunham, the creator, writer and star of the HBO series Girls, will also campaign for Clinton in Iowa on Saturday, according to CNN. Dunham interviewed Clinton in September for the launch of her newsletter and has been a vocal supporter of the Democratic presidential candidate for months.
Clinton, in turn, has been a vocal supporter of Wambach. Upon the soccer player's retirement last month, the campaign praised her accomplishments on social media.
[fragment number=0]
[fragment number=1]