Local
Donald Trump: We got to get Tom Brady better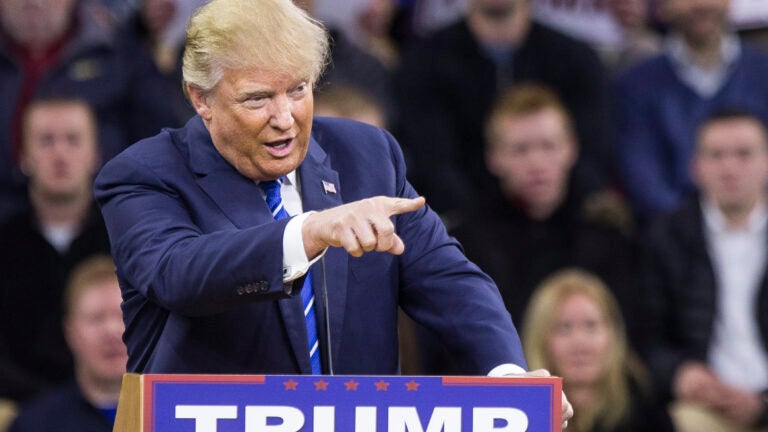 In case you haven't heard, Donald Trump and Tom Brady are friends.
Trump was campaigning Monday night in Lowell, and since Lowell is in New England, the Republican presidential candidate gave the Patriots quarterback his obligatory shout-out.
"I love Tom Brady, I love him,'' Trump said, pointing to a male audience member wearing a Trump/Brady shirt. "
"We gotta get Tom better,'' he continued, referring to Brady's recently sprained ankle. "Remember this: Tom Brady injured is still better than anybody else.''
Trump added that Brady is "a champ'' and has said "really good things about'' the Republican frontrunner. For his part, Brady recently said he "always enjoyed [Trump's] company'' and called the billionaire real estate mogul "a good friend of mine.''
Trump's remarks Monday, a regularpattern during his Bay State swings, prompted jokes on social media.
"And they call Fiorina a panderer,'' tweeted New York Times political correspondent Alex Burns, referring to Carly Fiorina's recent widely-derided Rose Bowl tweet.
[fragment number=0][fragment number=1]
[fragment number=2]