Local
Salem police are looking for the owner of this pitbull puppy, hit by a taxi on New Year's Day
They're also looking for the taxi driver who hit him.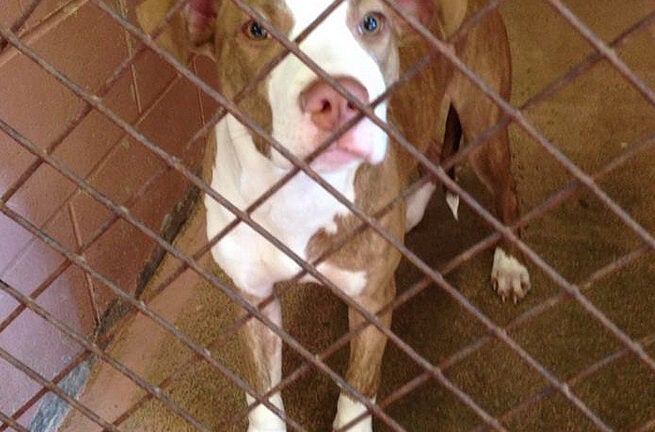 Salem police are looking for the owner of a pitbull puppy hit by a car on Salem Street on New Year's Day.
Police responded to the call at 5:40 p.m., when a witness reported seeing a taxi hit the dog, according to Salem Police Department dispatcher Michael Griffin.
"Officers got there and provided first aid to the dog,'' he said. "Officers wrapped the dog's front leg in gauze to stop the bleeding.''
The dog was not wearing identification tags. He was brought to the police station and then to Danvers Animal Hospital for treatment.
Griffin said a witness provided a license plate number for the taxi that wound up not checking out. The dog was still at the animal hospital Tuesday while officials continued searching for his owners.
Anyone with information about the puppy's owners or the taxi driver who hit him is asked to call Salem police at (978) 744-1212 or the animal control officer at (978) 744-0171 ext. 121.