Local
Charlie Baker sets a fundraising record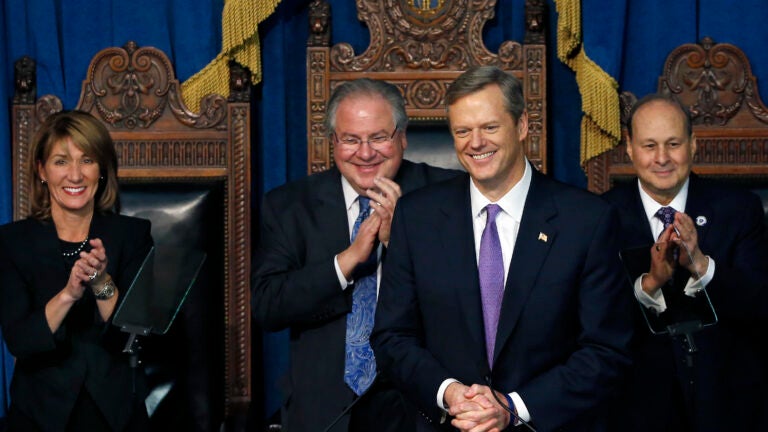 Governor Charlie Baker raised more money during his first year in office than any other governor in the state's history—and it's not even close.
Baker took in $2.56 million for his campaign committee since being sworn in last January, according to The Boston Globe.
His first-year fundraising total shatters the old record—$1.75 million raised in 1999 by Baker's former boss, Governor Paul Cellucci, the Globe reported.
Baker's predecessor, Governor Deval Patrick, raised $1.23 million back in 2007, according to the Globe.
Read the full Boston Globe story here.