Local
Hundreds of endangered sea turtles continue to wash up on Cape Cod shores
Sea turtles become trapped in the cold water as they try to migrate south.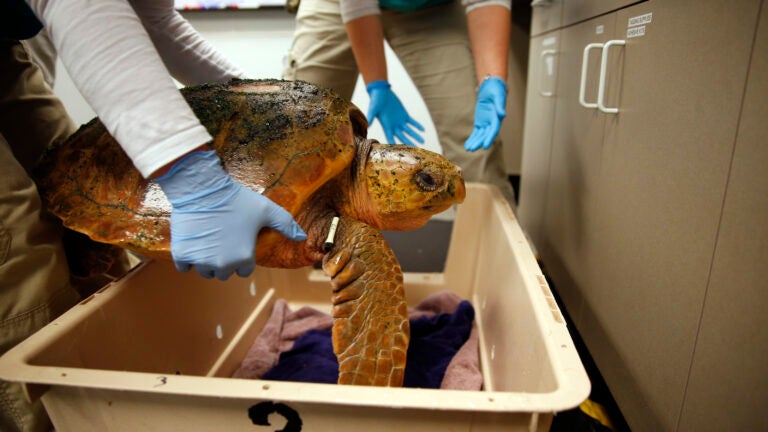 Endangered sea turtles continue to be found stranded along Cape Cod late in the season. After first reporting in mid-December that Massachusetts Audubon Society volunteers had rescued 120 "cold-stunned'' turtles, The Boston Globe now reports that the number of sea turtle washed up on the shores has reached about 500.
Volunteers from local conservation groups had already rescued more than 200 turtles starting in November, but the past eight weeks brought 481 Kemp's ridley turtles, another 38 green sea turtles, and six loggerhead turtles, according to the Globe.
Kemp's ridley turtles are a critically endangered, rare type of sea turtle. The green sea turtles have rarely been seen so far north until now, the Globe reported.
Sea turtles frequently get stranded along the Cape as they try to make their way south for the warmer waters, but due to a rise in water temperatures, they've been staying north longer. Now they're washing up at times when the bay would usually be frozen, according to the Globe.
The rescued turtles are being taken to the New England Aquarium's Animal Care Center in Quincy for treatment, where, if they recover, they will be transported back south and released.