Local
The Boston City Council elected its first Asian-American president
Two new women were sworn in as council members, as well.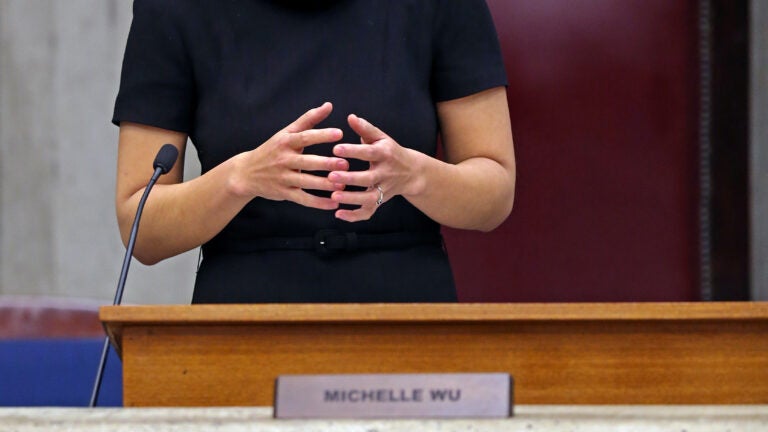 The Boston City Council has its first Asian-American president.
Michelle Wu made history when she was unanimously voted as the Council's new president Monday afternoon. Wu, 30, also becomes just the third woman to lead the council.
Before Monday's vote, the council was sworn in at Faneuil Hall. It included two new members, Annissa Essaibi George, 41, and Andrea Campbell, 33, who unseated the two longest-serving council members in November's election, Stephen Murphy and Charles Yancey, respectively, according to WBUR.
With those additions totalling four women serving, At-Large Councilor Ayanna Pressley said the Council has the most female members since 1997.
"With today's inauguration of Councilors Essabi-George and Campbell, the Boston City Council looks very different than when I first took office in 2010 as the first woman of color and one of only two women serving on the body,'' she said in a statement. "I am excited to see how this will strengthen the Council and our city.''
Wu was first elected to the Boston City Council in November 2013, is a former student of Senator Elizabeth Warren's at Harvard Law School, and also worked on Warren's Senate campaign.
"I knew there was something special about her,'' Warren said, according to WBUR. "What I learned over time is that she's not just a woman full of good ideas and a passionate heart, but a woman who gets out and does the hard work that needs to be done to make a difference.''