Local
The Secret Service agent hurt in a NH car crash wants to return to duty
"If he could go back to work right now, he would.''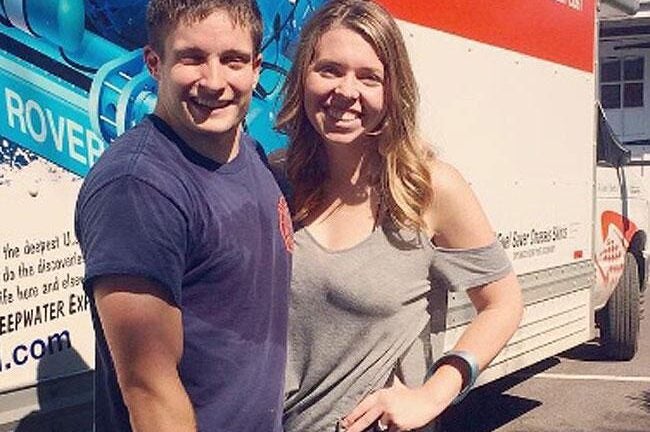 Garrett FitzGerald, one of the four Secret Service agents involved in a car accident in New Hampshire last week, is determined to go back to work, reports The Boston Herald.
FitzGerald, 30, was working with three other agents as part of Hillary Clinton's security detail when their car was hit head-on by a driver on Route 16 on Dec. 29. The driver of the other car was killed. FitzGerald was critically injured and is unable to feel his body below the shoulders, reports the Herald.
"If he could go back to work right now, he would,'' his fiancee Joan Lyall told the Herald. "It's been a dream of his to be a federal agent. In whatever capacity he can, he'll be ready to go back.''
It is unclear whether FitzGerald will again be able to feel his limbs, reports the Herald. He became a Secret Service agent in 2014. FitzGerald and Lyall were due to marry March 4.
FitzGerald's friends set up a GoFundMe page to help with his expenses.
Read the full story in the Herald.