Local
The city of Boston's website is getting a make-over
The pilot version launched Thursday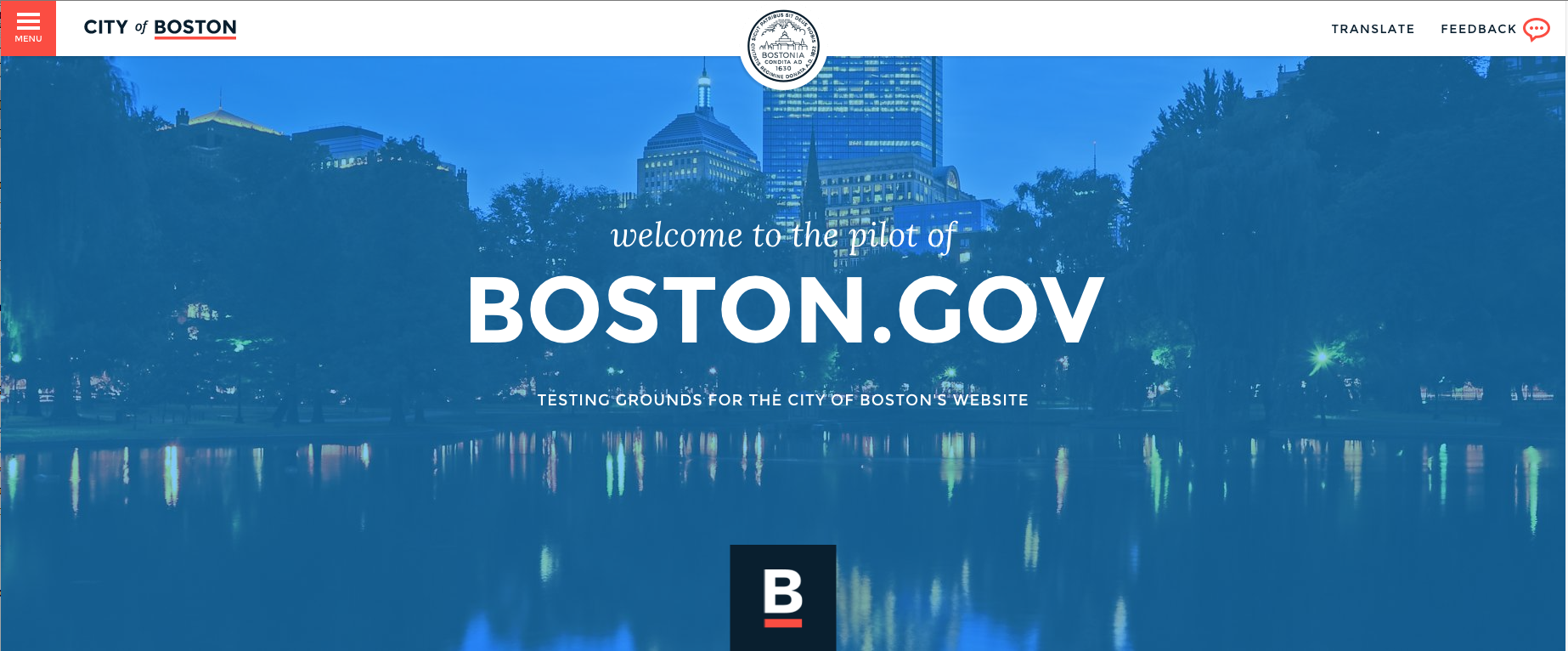 The city of Boston's website hasn't been redesigned in 10 years, which explains why it hosts more than 20,000 pages—many of them dead or outdated—that hold more than 1 million words. According to Lauren Lockwood, chief digital officer for the city of Boston, it became so vast that Bostonians often turned to Google to find out how to pay parking tickets or report unplowed streets rather than go directly to the site.
"Trying to search for information was crippling,'' Lockwood said, "not only because of the amount of it, but because of the way it was organized.''
That's why cityofboston.gov is getting a make-over. The pilot version was rolled out Thursday afternoon, and will be hosted at pilot.boston.gov.
There are currently only four pages on the pilot site, so Lockwood emphasized that it's a "work in progress.'' But the city launched the site now so that users can give feedback as it's being developed.
Unlike the old site, the new platform scales to smaller mobile screens. It's also more colorful, the type is bigger, and it features an accent color of "Freedom Trail Red.'' (Yes, that's intentional).
"There's nothing random about anything on the site,'' Lockwood said.
One of the most notable changes is the way it's organized. The pilot site features three "topics,'' which include "starting a business,'' "having a car in the city'' and "winter is coming.'' Rather than organize information solely by department, Lockwood said the new site will also feature related information gathered under one heading. For example, if you click on "winter is coming'' (which could now read "winter is here''), you can report an unshoveled sidewalk, find information on where to leave your car during parking bans and read tips on the best ways to clear snow off the roof of your house.
The city is also taking suggestions for what topics to include next. Right now, users can vote on "moving to boston,'' "working for the city,'' and "boston parents,'' to name a few.
Eventually, users will be able to translate the site into other languages. The total cost for the technology upgrades and design is $880,800. The complete version won't be ready until "sometime this year'' (Lockwood said it's too early to specify when), but you can track developments at the project's blog.