Local
Man accused of shooting cop yells out during court hearing
Grant Headley, 27, appeaered in court Monday after Friday's confrontation with police.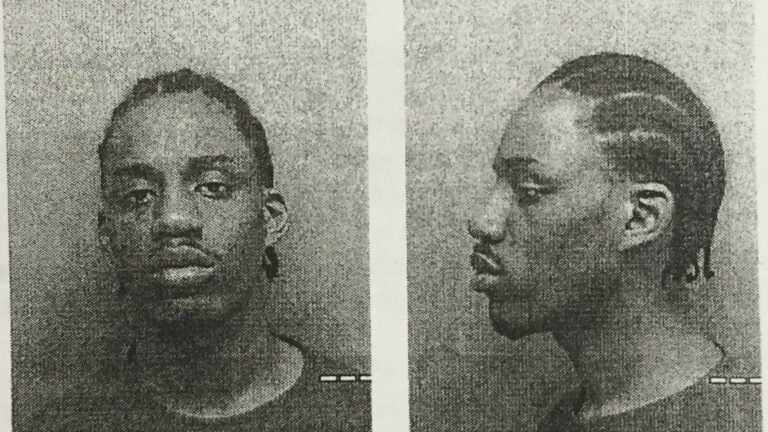 The "armed career criminal'' who allegedly shot a police officer in the leg on Friday was arraigned on multiple charges including attempted murder on Monday in Dorchester Municipal Court.
Grant Headley, 27, was accused of multiple weapons and assault charges related to Friday's shooting, as well as a drug charge for an alleged transaction on January 5. A not guilty plea was entered on his behalf.
Headley faces at least 20 years in prison for the charges. Bail was set at $1.5 million.
At the end of the proceedings, Headley yelled to the courtroom that police tried to "assassinate'' him in a loud outburst.
More than a dozen Boston Police officers were present in the courtroom for the arraignment.
Prosecutors said Headley fired multiple times at Boston Police officer Kurt Stokinger after officers with the Mattapan drug unit approached his vehicle. Headley also was "violent and had to be subdued'' during his booking and photograph, prosecutors said.
Stokinger was hit once in the left leg and is expected to recover, Boston Police commissioner Bill Evans said on Friday.
Prosecutors said police saw Headley, who was out of prison on probation, involved in a drug transaction on January 5. A woman told police she purchased crack cocaine from Headley for $20, prosecutors said. Attempts to arrest him at that time were unsuccessful.
Three days later, officers spotted Headley's black Acura in Dorchester and moved to arrest him on drug charges, prosecutors said. One officer parked in front of the vehicle, and Stokinger parked behind, prosecutors said.
That's when Headley opened the door, drew a firearm, and began firing at Stokinger, according to prosecutors. He walked toward Stokinger as he continually fired, prosecutors said.
When Stokinger returned fire at the suspect, Headley fled the scene, prosecutors said. Other officers chased him and subdued him several streets away.
Police recovered a 40-caliber firearm with an obliterated serial number that prosecutors said was tossed aside by Headley as he fled. Law enforcement also recovered clothing believed to be from Headley, as well as a key to the Acura and several bags of crack cocaine, according to prosecutors.
Stokinger, a nine-year veteran and married father of two, was brought to Boston Medical Center. He was saved in part by a tourniquet applied by his fellow officers.
Headley, who lives in Dorchester, was well-known to police, Evans said. Court records show a series of gun and drug charges, starting when Headley was 17.
Headley's father, Grantley Headley, told The Boston Globe that he was sorry for the shooting.
"I'm sorry for what happened to the officer,'' he said. "My wishes go out to his family. I hope he has a speedy recovery.''