Local
MBTA could reward hundreds of employees if they retire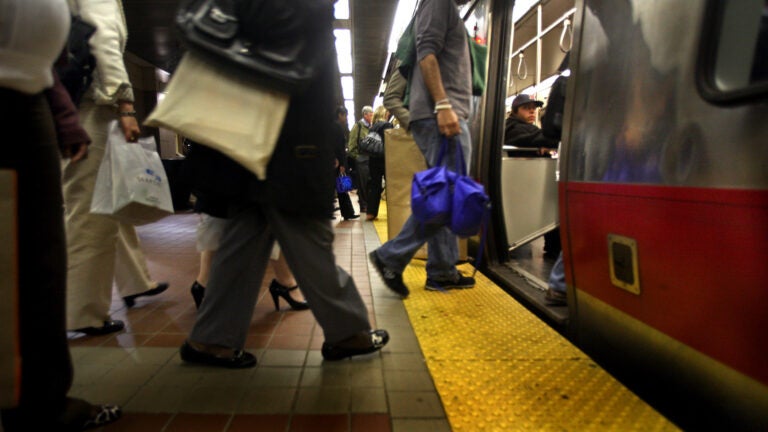 MBTA leaders are exploring a plan to get more than 300 employees to retire in the coming months as the agency continues to seek ways to cut costs.
The retirement program would be available for workers already eligible to call it a career, MBTA Chief Administrator Brian Shortsleeve said Monday. Employees who opt to retire would be given a financial incentive to do so. There's no word yet on what that reward would be.
The T could save $30 million to $36 million through the plan, Shortsleeve said, though that figure does not factor in the one-time cost of the retirement incentive. The program would not be available for employees who operate vehicles, he said.
"We need drivers in the bus, in rail, so that's not where we're focused,'' he said. "But there are hundreds of people here eligible to retire who are not driving vehicles. … The focus is on administrative, corporate, and other functions outside the core delivery of our service to customers.''
About 1,000 of the MBTA's 6,500 employees are eligible to retire, 600 of whom do not operate vehicles, Shortsleeve said.
According to spokesman Joe Pesaturo, employees who began working for the T prior to the passage of a 2009 law that changed retirement requirements are eligible to retire after 23 years of work at the agency.
Under the plan Shortsleeve outlined Monday, the T would hope to get 400 employees to retire, and would replace no more than 100 of them, cutting its headcount by a net of 300.
Asked whether the T would consider other measures to trim staff if it cannot coax enough employees to retire, Shortsleeve said the "priority is to execute on this through retirement incentive, and that's what we're focused on now.''
Shortsleeve and T officials have spoken about a possible retirement incentive program since the fall. But Shortsleeve offered more details in a meeting with reporters Monday. He said the T could hire an ouside consultant to help develop the program and that department heads will be given a list of eligible retirees this week.
The idea is one of several—including raising fares—intended to plug a $242 budget gap expected next fiscal year.
Meanwhile, Shortsleeve said Monday that the T has had some success in filling its gap during the ongoing fiscal year, which began in July and runs through June.
The MBTA was projected to spend $104 million more than it took in between July and November, but kept that figure to $51 million. Shortsleeve credited improvements in advertising and real estate earnings, and a decrease in the cost of energy, for the performance.
At the outset of the fiscal year, the T projected a full-year $170 million budget shortfall. The legislature provided $187 million to plug that gap.
If the T winds up with a brighter financial picture than expected this fiscal year, the balance of the money from the legislature will be invested into capital expenses such as repairs, Shortsleeve said. T leaders have described the agency's $7.3 billion repair backlog as a top priority since the T's control board was created and took over last summer.
However, Shortsleeve declined to project how the T will actually finish the fiscal year. For one thing, he noted, the potential high costs of winter have yet to hit.