Local
Mitt Romney: GOP is 'nuts' for not supporting minimum wage increase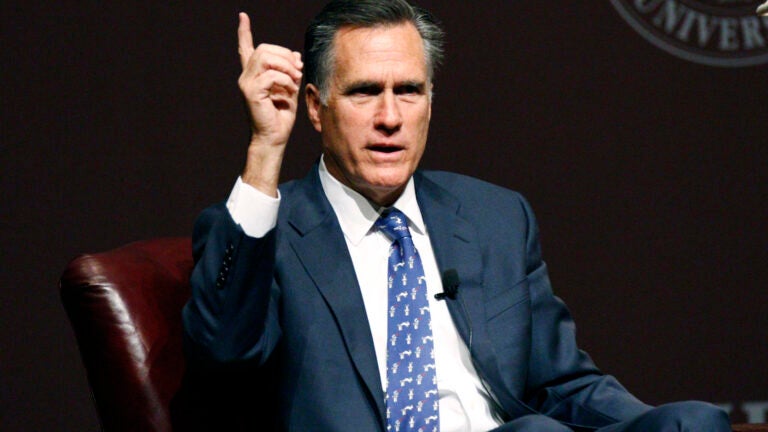 Mitt Romney reiterated his call to raise the federal minimum wage and said Republicans are "nuts'' for not doing so already.
"I think we're nuts not to raise the minimum wage,'' he said in an interview with The Washington Post. "I think as a party, to say we're trying to help the middle class of America and the poor and not raise the minimum wage sends exactly the wrong signal.''
The former Republican nominee for president also said that the party's economic platform should get a new focus.
"As a party we speak a lot about deregulation and tax policy, and you know what? People have been hearing that for 25 years and they're getting tired of that message,'' he said.
The Washington Post story frames Romney's comments as one of many potential options for a Republican party hoping to appeal to the white working-class vote in the 2016 election.
Romney has repeatedly called for raising the federal minimum wage, currently set at $7.25 an hour. In May 2014, Romney said he supported an increase, "because frankly, our party is all about more jobs and better pay.''
The call puts him at odds with most Republican leaders. In April 2014, Senate Republicans voted to block a bill that would have increased the wage to $10.10 an hour.
Across the American public, there's broad support for a raise in the federal minimum wage. An Associated Press-GfK poll last February found that six in 10 Americans support a higher minimum wage, while just two in 10 are opposed.