Local
Boston's GE gain is 'punch in stomach' for Connecticut
"The business environment here has declined so precipitously,'' Fairfield University economics professor Mark LeClair said.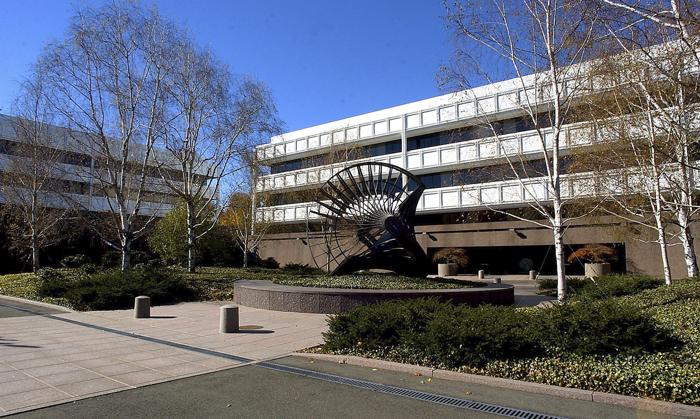 General Electric's announcement that it is relocating its headquarters and bringing 800 jobs to Boston brought a whoop of excitement from City Hall.
"We won the powerball here in Boston by having GE come,'' Mayor Marty Walsh said.
But for GE's old stomping grounds in Fairfield, Connecticut, the news largely brought out a feeling of doom and gloom in the business community.
"Last one out, turn out the lights,'' Fairfield University Professor of Economics Mark LeClair said of the overriding business feelings in the area.
While Boston's political and business leaders rejoiced at adding what Forbes ranks as the 9th most valuable brand in the world, their Connecticut counterparts said the departure will have spillover effects on the state beyond just the loss of GE's jobs.
"The business environment here has declined so precipitously,'' LeClair said. "It's not surprising that businesses are leaving. It's a too-high-cost place to be doing business.''
Joseph McGee, the vice president of the Business Council of Fairfield County, said it was an "iconic loss'' for the town. Yet he also emphasized that GE's departure was not because of high taxes, but because the company wanted to move from the suburbs into a creative, innovative urban area.
"It's not about taxes, it's about talent,'' McGee said. "[Boston has] an innovative talent economy that GE wants to tap into.''
"We're moving in that direction, but you got there first,'' he said. "Game on.''
GE said they began looking last summer to leave Fairfield, where they've been located for four decades. The company threatened to leave after openly expressing dissatisfaction with an increase in the state's corporate tax rate last year.
Their decision was more than a simple reaction to that tax increase, though, said Joe Brennan, president and CEO of the Connecticut Business Industrial Association.
"There have been years of concern over a lack of predictability, a lack of certainty,'' Brennan said. "That lack of predictability and certainty kind of exploded a little bit last year and was a catalyst for them to review their location decisions.''
GE said it will sell its offices in Fairfield. GE's property taxes to the town was estimated at about $1.8 million last year, the Connecticut Post reports.
Connecticut Gov. Dannel Malloy said in an afternoon press conference that he was "disappointed'' that GE decided to leave.
"We're not going to win every challenge to keep [businesses], but we've won more than we've lost,'' Malloy said, according WFSB reporter Matthew Campbell.
Connecticut Republicans criticized the Democratic leadership in the state for creating what they said was a poor business environment.
"It's a punch in the stomach for the state of Connecticut,'' said state senator Tony Hwang, who represents Fairfield. "GE's decision is so reflective of so many other businesses and decisions in this state that have cried out to be heard.''
In their announcement, GE cited Boston's higher education and its "diverse, technologically-fluent workforce.'' The company also received city and state tax incentives as part of the relocation deal to the Seaport District.
"What is hysterical to me is they're moving to Boston,'' LeClair said. "The cost of doing business in Boston is really, really high, but apparently that's preferable to here.''