Local
Vader meets the cops: Sith Lord runs into the force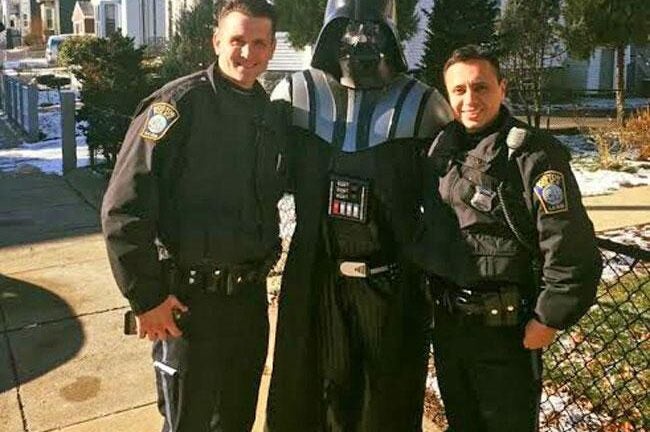 The Boston Police Department said two officers recently approached a man dressed in black who appeared to be from the Dark Side of town.
It turns out they were off by several parsecs.
According to a release on the department's website, the individual told officers from District C-11 in Dorchester that he was from "a far-away galaxy.''
And once officers determined he posed no danger, they posed for a quick photo on King Street.
According to the department, the individual seemed impressed with officers, telling the pair "the Force is clearly strong in the both of you.''