Local
What colleges think of GE's move to Boston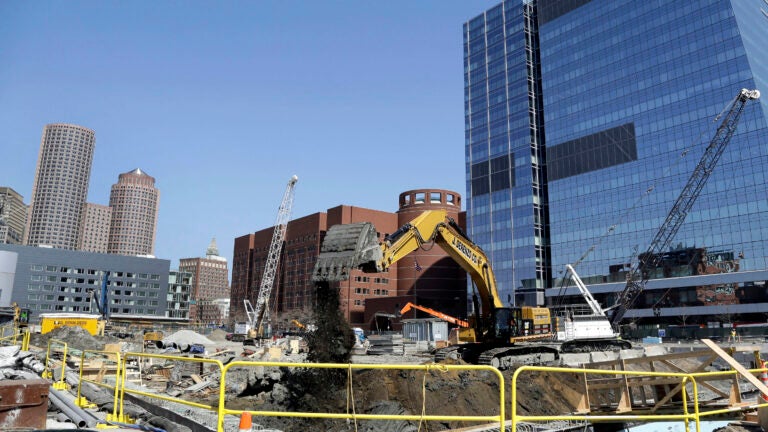 Tony Benoit, president of the Benjamin Franklin Institute of Technology, wasn't surprised when General Electric announced Wednesday that it was going to call Boston home.
"Boston's where it's at,'' he said. "It's the hub of the universe, right?''
Benoit wasn't the only college administrator who was excited to hear about the relocation of GE's global headquarters, which Mayor Marty Walsh and Gov. Charlie Baker said will involve $5 million for an "innovation center to forge connections between GE and innovators from Massachusetts research institutions and the higher education community.''
MIT Provost Marty Schmidt said GE is already engaged in many different areas that overlap with the university's research initiatives.
"There's a faculty member in our mechanical engineering department who was a research staff member at GE,'' he said. "He continues to do work that uses nanostructring to study surfaces and methods for more efficient cooling. In that way, the research we're doing directly relates to products that GE makes.''
Northeastern University also has a history with the company. Students have been interning with GE for the past four or five decades, said Maria Stein, who oversees the university's co-op program, which had 10,000 placements in the 2014-2015 school year.
"I think it will lead to even more opportunities,'' she said. "They place our students in co-ops in multiple programs, whether engineering, computer science, or financial management training. They're also very good at converting them to full-time hires.''
But in Connecticut, Mark LeClair, an economics professor at Fairfield University, had an opposite perspective. He said GE was "a biggie'' for them in terms of providing internships for students in the school of business.
"Those are probably all going to be gone,'' he said. "We're going to lose a tremendous amount of internship opportunities. So will Sacred Heart.''
Although the move from Fairfield will be a loss for Connecticut schools, Benoit said he's eager for the exposure it'll give his students to an international company.
"Our kids are from Boston and a lot of them don't have a global perspective,'' he said. "They're not thinking, 'I want to get out of school and go to Seattle or somewhere abroad.' They don't know what it's like to work in a setting where there are people from all over the world working there. Maybe this will help them realize, 'The world's a big place, and with my knowledge I can go anywhere.'''
Eric Levenson contributed to this report.