Local
After overdoses, Gloucester police chief writes passionate Facebook post urging addicts to seek help
"You are important and worth it,'' he wrote.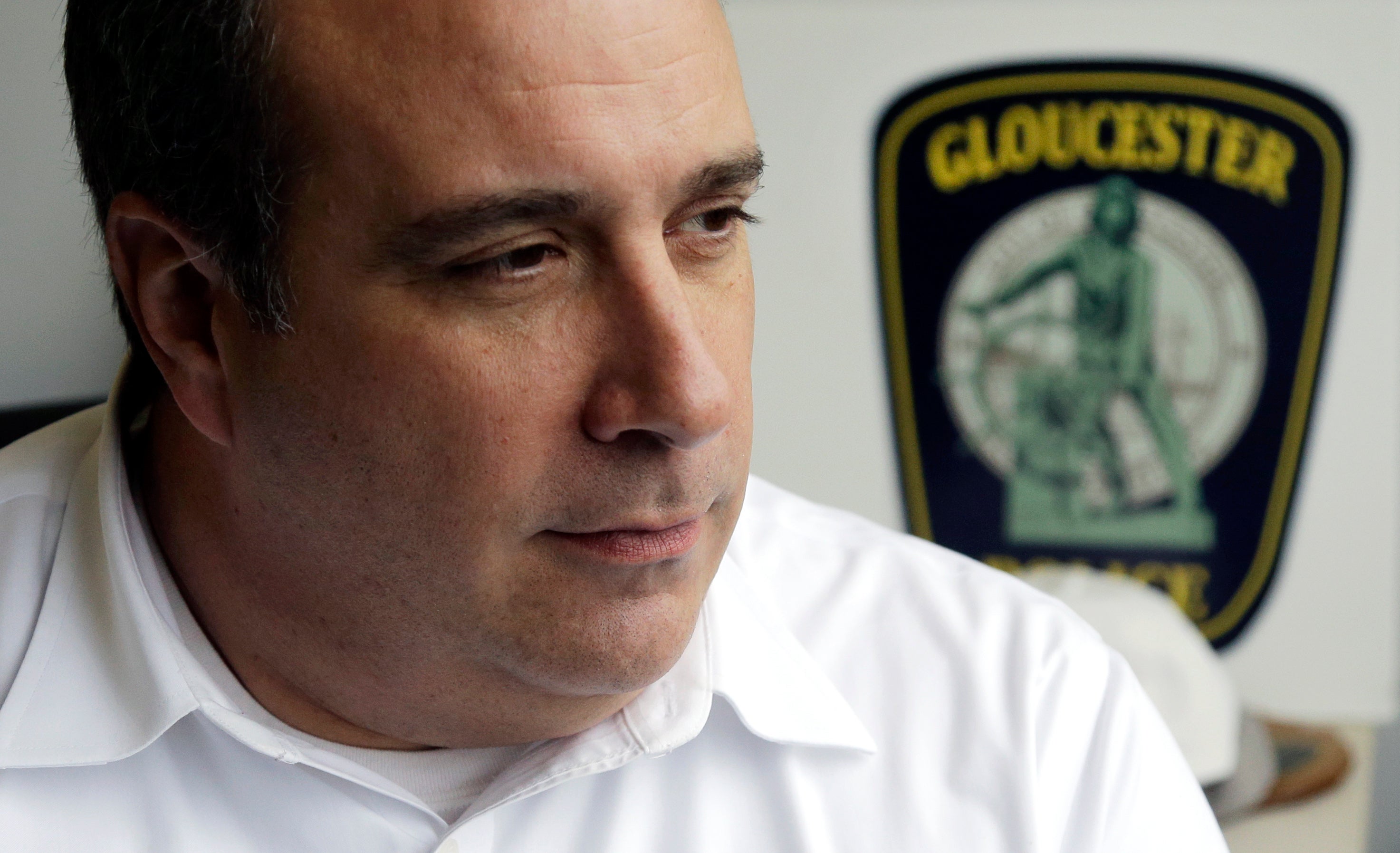 After four people overdosed on heroin in Gloucester in a 24-hour period, Police Chief Leonard Campanello took to the department's Facebook page in a passionate post Sunday with a message for those suffering from addiction: "When you're ready, we will be here.''
The post is the second time Campanello has used the department's Facebook to make a statement about opiate addiction — last May, he announced that opiate addicts who come into the station for help won't be charged with a crime — even if they have drugs with them at the time.
"We are open 24 hours a day, 7 days a week to help you when you want it,'' he wrote Sunday. "There is recovery and a new life that can and should be yours. You deserve it. Your life is more meaningful than your death.''
Campanello wants police to change the fundamental way that addiction is recognized — as a disease rather than a crime — and to rid addiction of the stigma that keeps people from seeking treatment.
"Don't be ashamed of your illness,'' he wrote. "We are not ashamed of you, It's time…come and get the help…and if you're discouraged because you've tried before, know that relapse is part of the disease and we will be there again and again and again until you make it.''
The four people in Gloucester who overdosed over the weekend were all revived using Narcan, a drug used to reverse opiate overdoses. Narcan has become increasingly available in the department, which announced in May that it would purchase the medication with seized drug money and give it to those in need for little to no cost.
Campanello promised in the post the department would help anyone in need who is ready to change, including those who have tried to recover before and relapsed. He also emphasized that any addict who isn't completely ready to rehabilitate should reach out to police, who will put them in contact with someone currently in the recovery program to give advice.
"The Gloucester Police Department, myself included, will accept no further award (sorry Michael Moore, but thank you) or recognition until every person in this country that suffers from addiction has immediate access to sustainable care. And we've wiped the ground with every scumbag, POS dealer that only sells for profit,'' he wrote. "We see you, you leeches of human life, and you'll pay. In this life or the next.''
Read Campanello's full post below.
[fragment number=0]