Local
Police apprehend woman with knife in Arlington, prevent 'suicide by cop'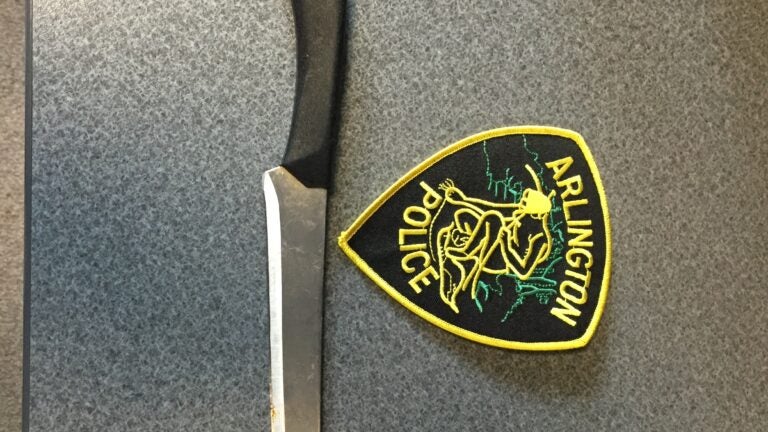 Arlington police subdued a woman Saturday who allegedly had planned to kill herself by luring officers into her home and attacking them so they would shoot her in a "suicide by cop'' situation, according to the department.
Just after 11 a.m., police responded to a call from a 32-year-old woman's father, saying that she might be distraught and asking them to conduct a well being check. When officers arrived at her residence, they found the woman, whose name has not been released, barricaded in the apartment and yelling that she was going to kill herself, police said.
Police forced their way into the apartment, where they found the woman holding a large knife. She ran toward the officers and tried to attack them, according to police.
To apprehend the woman, police shot a less-lethal round at her, allowing them to disarm and subdue her, police said. She was transported to a local hospital for evaluation, according to police.
"Our officers responded to a call and immediately found themselves in a dangerous situation, facing an armed subject who was clearly distraught,'' Arlington Police Chief Frederick Ryan said in a statement. "Thankfully, the officers, including Officer [Michael] Hogan, fell back on their training and were able to resolve this situation without the loss of life and without serious injury to either the subject or the responding officers.''
Police are continuing to investigate the incident and said criminal charges will likely be filed against the woman.