Local
Vermont town takes action to bring elusive golden retriever home after 559 days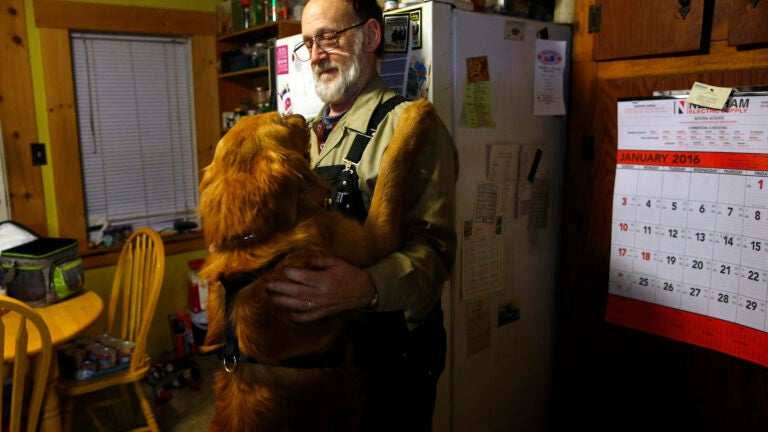 It took the work of volunteers all over Waterbury, Vermont to capture Murphy, the golden retriever who spent 559 days away from home, but once he returned to his owners, it was like he'd never left, The Boston Globe reported.
Murphy was in the backseat of a car when it crashed into a tree on June 29, 2014. Traumatized, the golden retriever bolted from the scene, switching into "survival mode'' and refusing to return to his owners, Ed and Pat Hamel, the Globe reported. The Hamels, along with those who spotted him around town, tried to slowly regain Murphy's trust, using food and his favorite toys to try to lure him back home.
For a year and a half, all the attempts failed. Then, last week, Murphy walked into a trap a volunteer had set in his yard, finally allowing animal control to take him home to the Hamels. Murphy approached them cautiously at first, but after just a few minutes he eagerly hopped into their truck, went home, and curled up by their feet.
Read the full Globe story here.