Local
Check out this gnarly, golf ball-sized eye injury at UFC Boston
A clean punch to the face left Matt Mitrione with a protruding lump over his eye.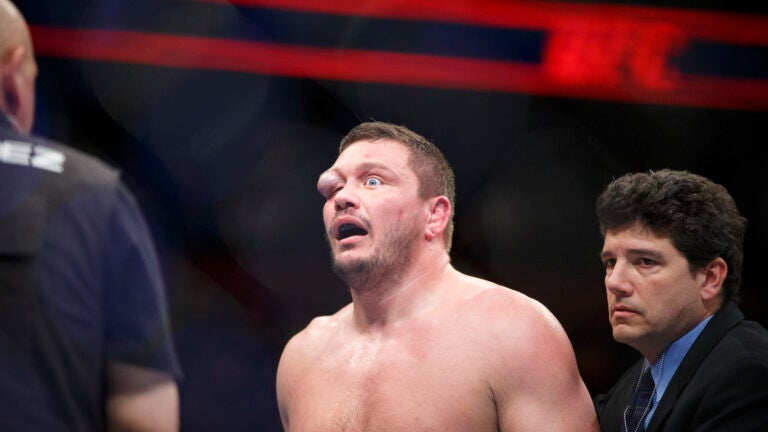 Matt Mitrione suffered a gruesome-looking eye injury at Sunday night's Ultimate Fighting Championship event inside TD Garden in Boston.
A clean punch to the face from opponent Travis Browne left Mitrione with a golf ball-sized swelling just over his right eye, blocking his vision.
The injury even left the fight's announcers disgusted.
"Boy, it is so swollen now,'' one announcer said. "It is so nasty right now.''
Not scarred yet? Here's another look.
Browne won the fight by TKO. Mitrione said on Twitter that he broke his orbital floor, also known as a "blowout.''
So what do you do when your eye is swollen several sizes too big? Take a selfie, of course!
[fragment number=0]