Local
With first year behind him, Charlie Baker to give State of the Commonwealth address Thursday
The Republican governor will speak at 7:30 p.m.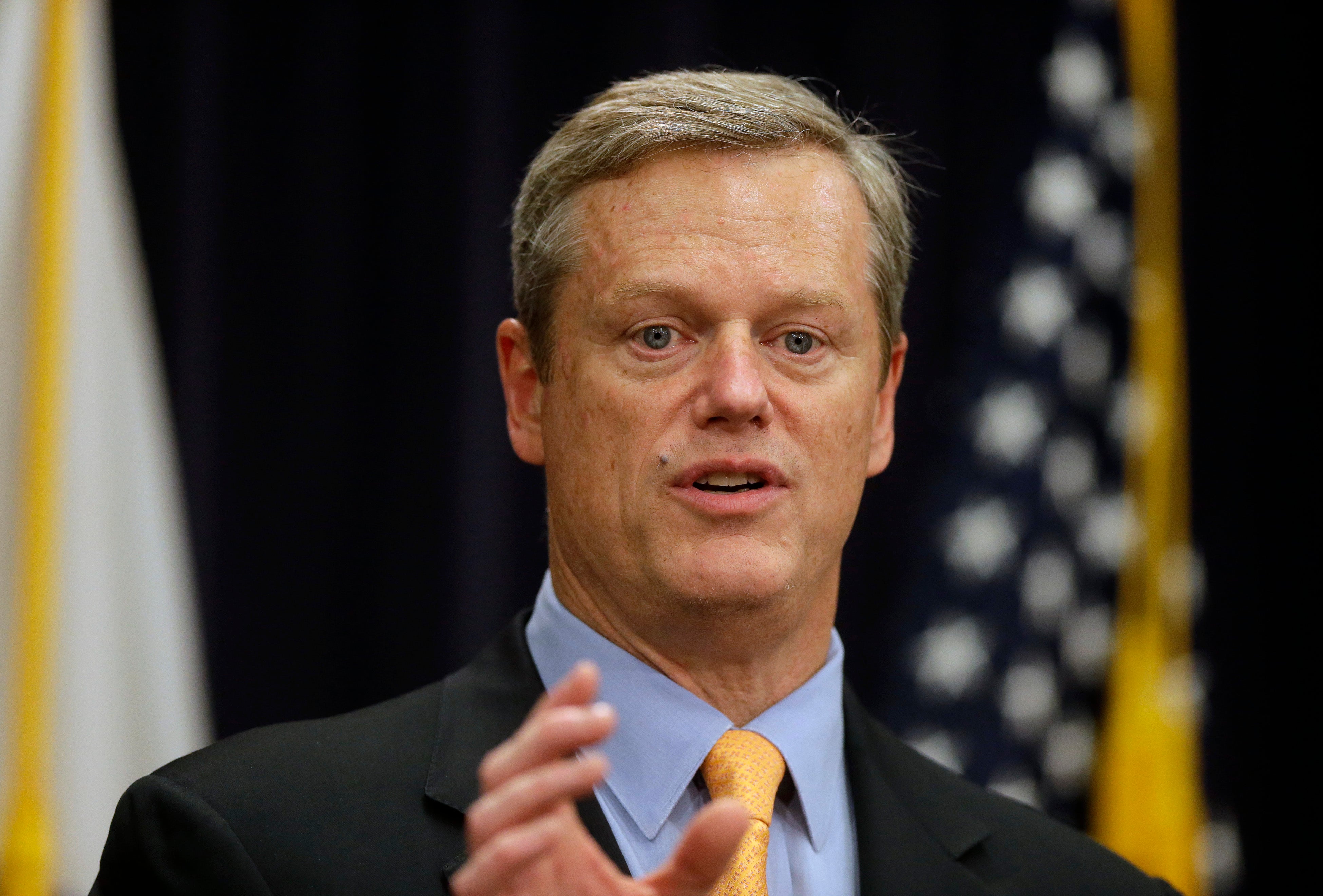 With just over a year in office behind him, Gov. Charlie Baker is scheduled to deliver his State of the Commonwealth address Thursday night.
Baker's speech will come amid recent polling showing 70 percent approval for the job he has done so far. It will also come less than a week before the Republican is scheduled to submit his budget proposal for the next fiscal year.
The speech will begin at 7:30 p.m., and will be held in the chamber of the state's House of Representatives.
Baker's tenure so far has been defined by issues both anticipated and unexpected.
Chief among the unexpected: The governor's inauguration speech last January featured no reference to transportation issues or, specifically, the Massachusetts Bay Transportation Authority. But the T has since emerged as one of the central issues of Baker's first term, dating back to the its brutal performance during last winter's storm season.
The crisis led to a Baker-led reform effort, including the creation of a new board appointed by the governor to oversee the agency. It's also brought sobering revelations that the control board is grappling with, from massive repair backlogs to overtime pay issues to a big budget gap. Some of the potential changes the board is considering—such as privatizing certain bus routes, cutting late-night weekend service, and raising fares—have been controversial.
The goals and priorities Baker did mention in his inaugural address a year ago included increasing access to charter schools, fighting the state's opioid epidemic, and bringing down energy prices.
The governor filedbillsseeking meant to confront each of those issues in 2015. Legislation remains pending, and the contentious charter school issue could find itself in front of voters later this year as a ballot question.
In the fall, Baker put new agency guidelines in place at the Department of Children and Families following the murder of Bella Bond and other cases of child mistreatment.
Baker's administration has taken credit for cutting wait times at the Registry of Motor Vehicles and making the state's health connector operate better. His inaugural speech singled out those two systems as ripe for improvement.
Baker also touted his cabinet appointments in last year's inaugural speech, saying they represented a bipartisan approach to governance.
In the year since, Baker has worked closely with House Speaker Robert DeLeo and Senate President Stan Rosenberg, both Democrats. And he has developed a much-publicized "bromance'' with Boston's Democratic mayor, Marty Walsh.
While polls show Baker is popular in a state that leans left, some liberals criticized him this year for his position on whether the state should accept Syrian refugees ("I would certainly say no until I know a lot more than I know now,'' he said after the Paris terrorist attacks), and his hesitance to declare whether he would sign a transgender rights bill.
A week ago, Baker's campaign released the below video looking back at his first year in office.
[fragment number=0]