Local
Bangor, Maine police offer snowstorm tips to folks in the Mid-Atlantic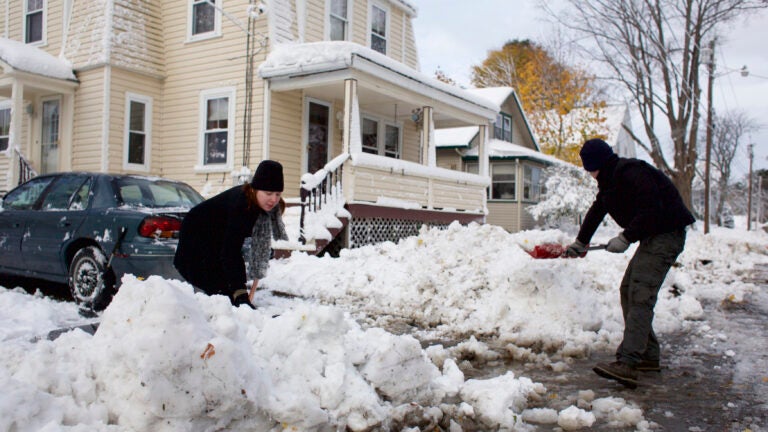 Attention people of the Mid-Atlantic United States who are bracing for a potentially historic snowstorm: Police in Bangor, Maine feel your pain… they really do.
On its Facebook page, the Bangor Police Department posted an open letter to the folks who spend their summers in the Pine Tree State, then speed away southward before fall has a chance to get started.
With the tables turned (Maine isn't expected to see much of anything from this storm) the department listed several tips on how Mid-Atlanticers can brave a blizzard like all those seasoned pros up north.
Among the tips:
"Don't panic. It's just frozen rain. It does go away so don't try to move too much at one time.''
"Help out your neighbor who is older, out of shape or that has known health problems. Helping them move some snow (better yet, let your offspring do it) is better than calling EMS while you are doing CPR. Seriously.''
"If you have a generator, you need gas. You look stupid trying to start a generator with no gas in it. Don't ask me how I know. Do not run the generator inside a basement or garage. Yes, people do that. Usually only one time.''
"Fill your car up with gas. If you get stuck somewhere and have to run the car, make sure you clean out around the tail pipe and do not fall asleep with the car running. We need you to come back next summer to buy more lobster and lobster traps. Pine cones are free.''
And this:
"Most of all, take care of each other. Be nice and invite neighbors to hole up at one location. Hide expensive things, but help them. (that's the cop talking).''
The department closes the letter with this final bit of wisdom:
"You will be fine. We drink lots of coffee and complain when we get hit like this storm. It works ok. It makes us grouchy but that's why you come here in the summer. To hear stories from grumpy Mainers who sell lobster traps. Now, you will have some of your own to share with us when you get back.''
Here's the department's full post:
[fragment number=0]
.