Local
Boston launches new tool to report road safety concerns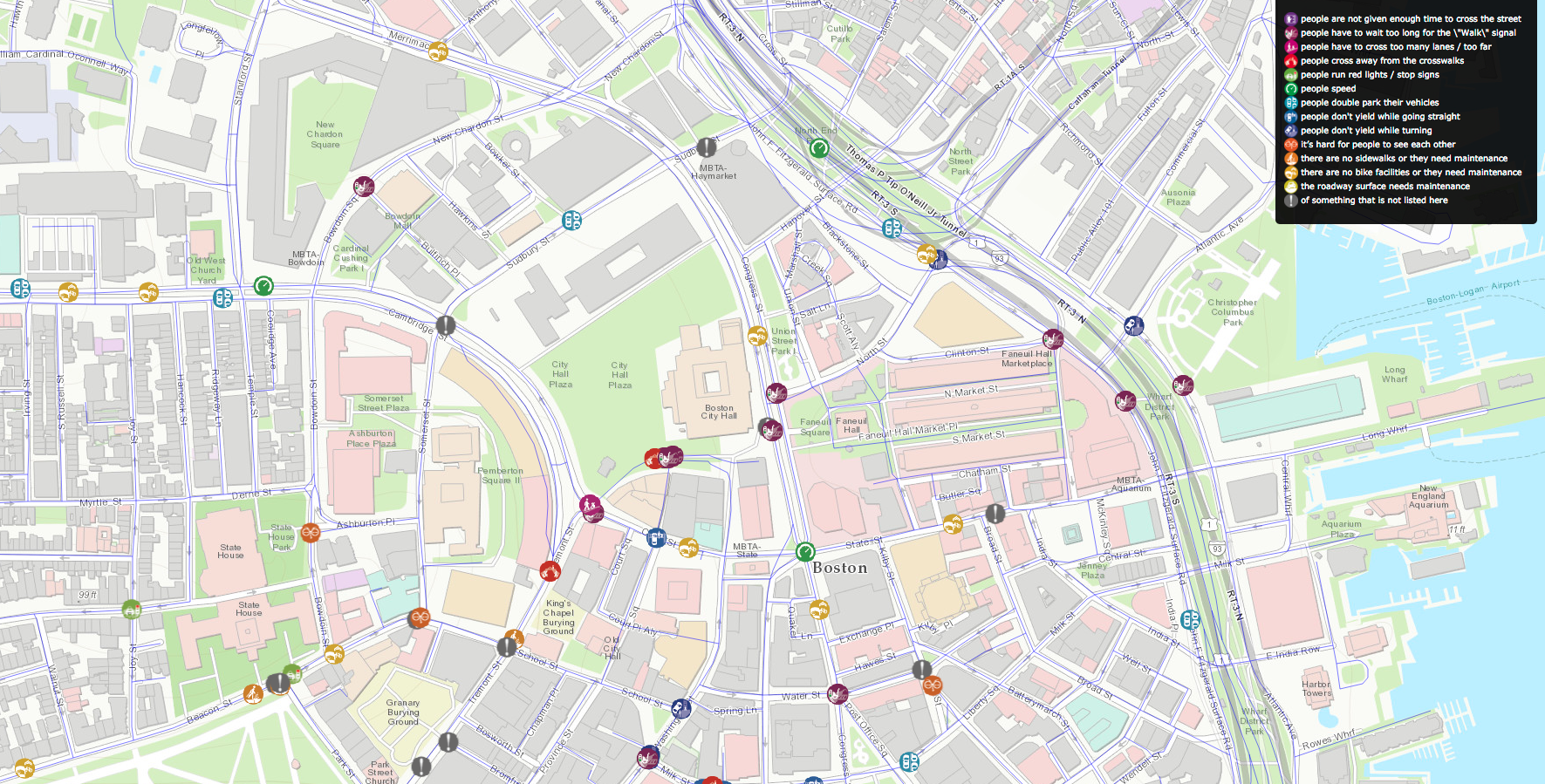 Want to alert authorities about a road that needs maintenance, an intersection where people are running red lights, or a sidewalk in need of repair? Well, there's now a tool to do just that in the city of Boston.
Vision Zero Boston Safety Concerns Map is part of a larger Vision Zero initiative that Boston Mayor Marty Walsh said he hopes will make the city's streets safer.
"People who live and work in Boston know best about what is happening on their streets, and we look forward to engaging them in our transportation strategies as we work towards eliminating all traffic-related fatalities on our streets,'' Walsh said in a statement. "The Safety Concerns map is a great opportunity for people to share their ideas about how to improve roadway safety and create better and safer streets across our city.''
Vision Zero was developed in Sweden almost two decades ago. The program is credited with cutting in half that country's number of recorded traffic fatalities, according to Citylab.com.
The goal of the program is to prevent traffic deaths and make the city's streets safe for all.
By using the tool launched today, Bostonians can alert authorities to a variety of issues, including:
– Crosswalks where people are not given enough time to cross the street. – Intersections where drivers are running red lights. – Areas where double-parking is occuring. – Roadways in need of maintenance.
Walsh hopes the map will play a role in the city's Vision Zero Boston Action Plan, which is designed to eliminate fatal crashes by 2030.