Local
Man damages landmark from Chevy Chase movie in DUI crash, police say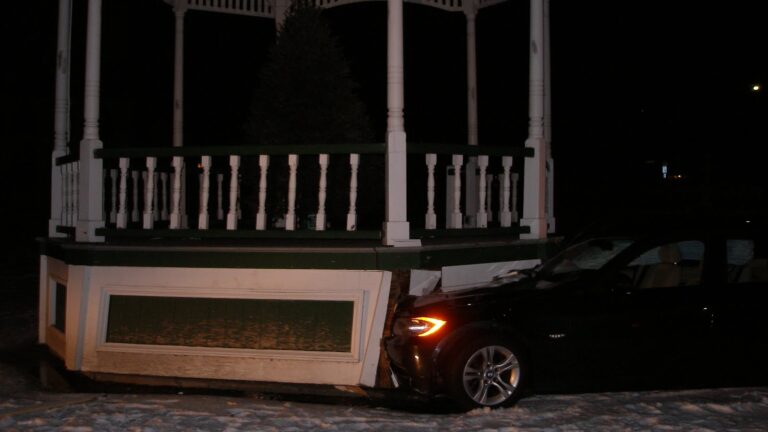 A Vermont town's beloved gazebo known for its apperance in the Chevy Chase comedy Funny Farm is a little worse for the wear after a drunk driver crashed into it Saturday, according to Vermont State Police.
David Page, 71, of Noank, Connecticut, was charged with driving under the influence, police said. Just after 9:30 p.m. Friday, his BMW veered off the roadway and traveled about 158 feet through a Townshend park until it hit the gazebo and came to stop, according to police.
The gazebo has sat on the The Village Green since it was constructed as a movie prop in 1988. Funny Farm, which is about an urban couple who relocates to rural Vermont, was filmed in the town and other areas of southern Vermont.
For many, the gazebo serves as an important local landmark.
"We never had [a gazebo] until the movie came,'' Ted Redfield, a Townshend resident who also appeared as an extra in the movie, told NECN. "When they built that and decided to keep it, I think it really enhanced the town.''
On Monday, the community starting seeking an insurance claim in hopes of getting funds to repair the gazebo, which was knocked from its foundation and now has a hole, according to NECN.