Local
Starved 2-year-old dog abandoned in Dedham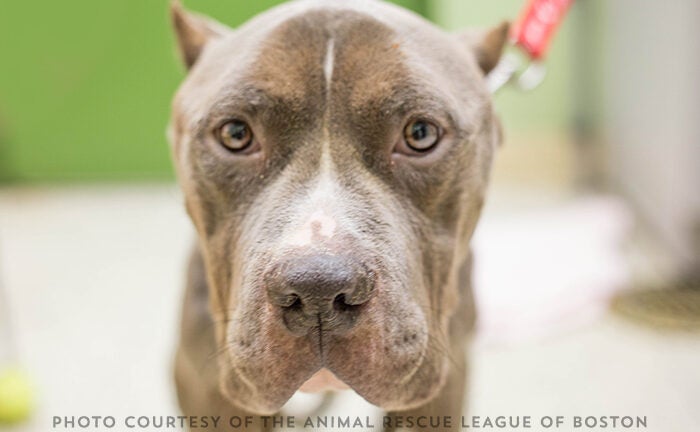 Dedham police and the Animal Rescue League of Boston are looking for information about a young dog found abandoned and starving in Dedham on Monday.
Dedham Animal Control received a call around noon about a pit bull-like dog without a collar. An officer discovered the dog suffering from extreme starvation and contacted the rescue league.
The dog, now known as Stitch, is receiving medical attention at the rescue league's Boston shelter.
"This dog was cruelly abandoned,'' Lt. Alan Borgal, director of the rescue league's law enforcement team, said in a statement. "He is weak and sore, with no body fat to speak of—he could have easily died of exposure in the cold today if he wasn't found so quickly.''
Borgal said they are urging anyone who recognizes the dog to call Dedham Animal Control at 781-751-9106.