Local
This boat was abandoned on the side of the road—twice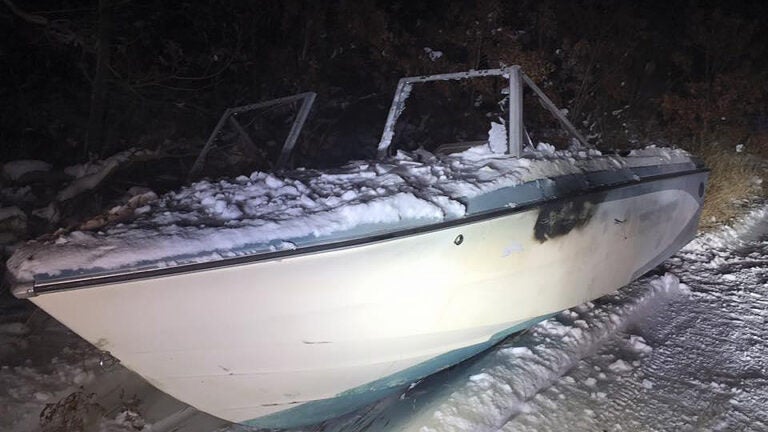 Last week, a white-and-blue motorboat was abandoned on the side of the road in Mattapoisett.
Sunday night, the very same boat was discovered abandoned once again, about 20 miles away on a recreational trail in Freetown, The Boston Globe reports.
"This boat just doesn't want to go away,'' Wareham Harbormaster Garry Buckminster told the Globe. "It's like when a ghost ship just keeps reappearing in the movies. That's what it is.''
When Buckminster received the tip Sunday, he told the Globe he had to drive to Freetown himself to see if it was the same boat — and it was.
In a Facebook post, the Wareham Harbormaster Department called it "a blatant disrespect to public property and a repeat offense of illegal dumping.''
The department reported the incident to the Massachusetts Environmental Police.
Read the full story in the Globe.
[fragment number=0]