Local
Fire continues to burn after explosion at Quincy treatment plant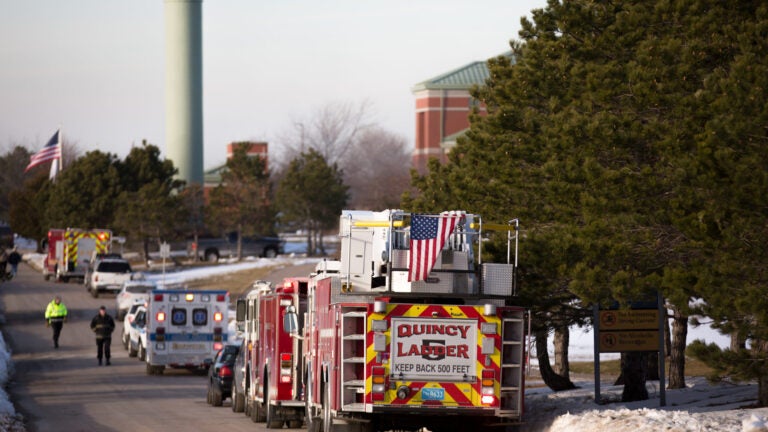 A fire that injured five workers at a Quincy water treatment plant Monday afternoon continued to burn underground Tuesday morning.
Massachusetts State Police said Monday that a piece of equipment at the Nut Island Treatment Plant exploded around 1 p.m., sparking a fire that sent the workers to a local hospital with injuries.
The fire was contained underground Tuesday in the facility's duct work, Massachusetts Water Resource Authority spokeswoman Ria Convey told Boston.com. Firefighters, who are being assisted by MWRA workers, have had difficulty reaching the blaze burning beneath a concrete ceiling and will need larger cranes and stronger equipment to get to the fire's source.
"We can't get into the facility to see what happened yet,'' Convey said. "We haven't even been able to interview the workers.''
The five workers, who were treated for smoke-related injuries, were doing well last night but kept overnight for additional observation, Convey said. There was no update on their conditions as of Tuesday morning.
The Quincy Fire Department remained on the scene Tuesday morning, Convey said. The fire and official's efforts to extinguish it have not disrupted operations at the facility.