Local
MBTA Red Line drivers get the OK to increase speeds over part of the Longfellow Bridge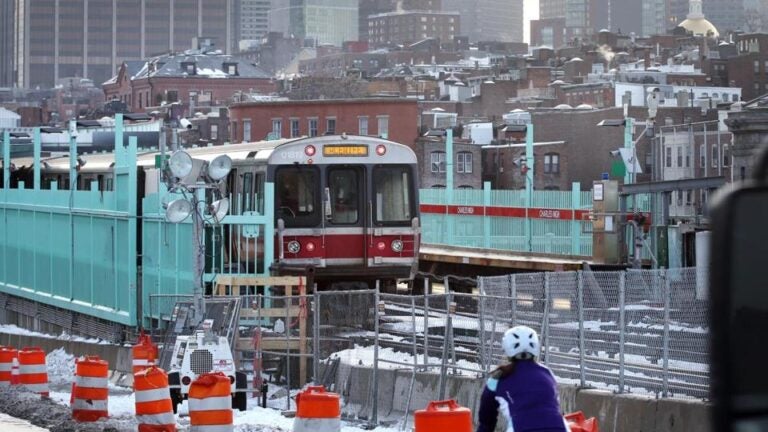 One day after MBTA speed restrictions on the Longfellow Bridge led to delays on the Red Line, the T has lifted some of those restrictions.
Trains were operating at 10 mph crossing the Charles River following weekend repair work, leading to backups and delays and frustrating riders.
Things had improved somewhat by Tuesday morning's commute.
"Earlier this morning, the MBTA control center gave train operators permission to increase speeds to 20 mph between Kendall and the top of the (Longfellow) Bridge,'' MBTA spokesman Joe Pesaturo told Boston.com Tuesday morning. "The 10 mph speed restriction remains in place between the top of the bridge and Charles/MGH.''
The speed restrictions were implemented, in part, because new tracks were laid down over the weekend.
"When new rails are installed, some time is required to allow the track to settle before trains can operate at regular speeds over it,'' Pesaturo said.
Full subway information is available on the MBTA's website.