Local
Defense: Investigators 'falsely' told Dzhokhar Tsarnaev his brother was alive
A series of previously sealed documents were released on Wednesday.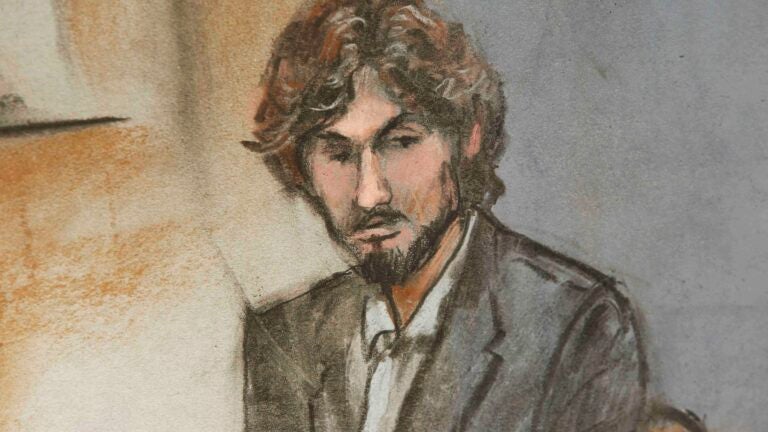 Federal investigators falsely told Dzhokhar Tsarnaev that his brother Tamerlan was still alive as they interrogated the convicted Boston Marathon bomber in his hospital bed, according to a court document from defense attorneys.
Details about Tsarnaev's hospital stay were part of a release of documents that were unsealed by a federal judge on Wednesday.
Some of the information in the documents had previously been made public.
While handcuffed to his hospital bed and physically unable to speak, Tsarnaev repeatedly wrote questions to investigators asking if his brother was alive.
"Is my brother alive I know you said he is are you lying Is he alive? one person can tell you that,'' he wrote in one note. "Is he alive, show me the news! Whats today? Where is he?'' he wrote in another note.
At that time, Tamerlan Tsarnaev had been dead for almost 48 hours, defense attorneys wrote in the documents.
"It is apparent that the agents falsely told him that Tamerlan was alive,'' defense attorneys wrote in the documents.
Dzhokhar Tsarnaev was convicted last year of conspiring with his brother to explode two bombs by the Boston Marathon finish line in April 2013, which killed three people and injured 260 more, and shooting and killing MIT Police officer Sean Collier three days later. Tsarnaev was sentenced to the death penalty in May 2015.
Tamerlan Tsarnaev, 26, was killed in a shootout with police in Watertown three days after the bombings.
Dzhokhar Tsarnaev was captured after a day-long manhunt and brought to Beth Israel Deaconess Medical Center after suffering multiple gunshot wounds and flash-bang grenades.
The extent of Tsarnaev's injuries are revealed in a motion from the defense [PDF]. Tsarnaev had gunshot wounds to his head, face, throat, jaw, left hand, and both legs, and he was given a number of drugs for the pain, according to the documents.
As investigators attempted to learn about the bombings and whether there was more of a threat, Tsarnaev repeatedly asked for a lawyer and to be left alone.
"I am tired. Leave me alone. I want a l[illegible],'' he wrote, according to the documents. His writing then trailed off the page, which attorneys said suggested he fell asleep, passed out, or lost motor control.
Tsarnaev's written responses several times asked for relief from the interrogations. Among his writings: "I'm exhausted,'' "You said you were gonna let me sleep,'' and "I need to throw up,'' according to the documents.
You can read more of the documents here.