Local
Second man arraigned in connection to home invasion that sparked Brookline violence
The co-defendants have both pleaded not guilty to the charges against them.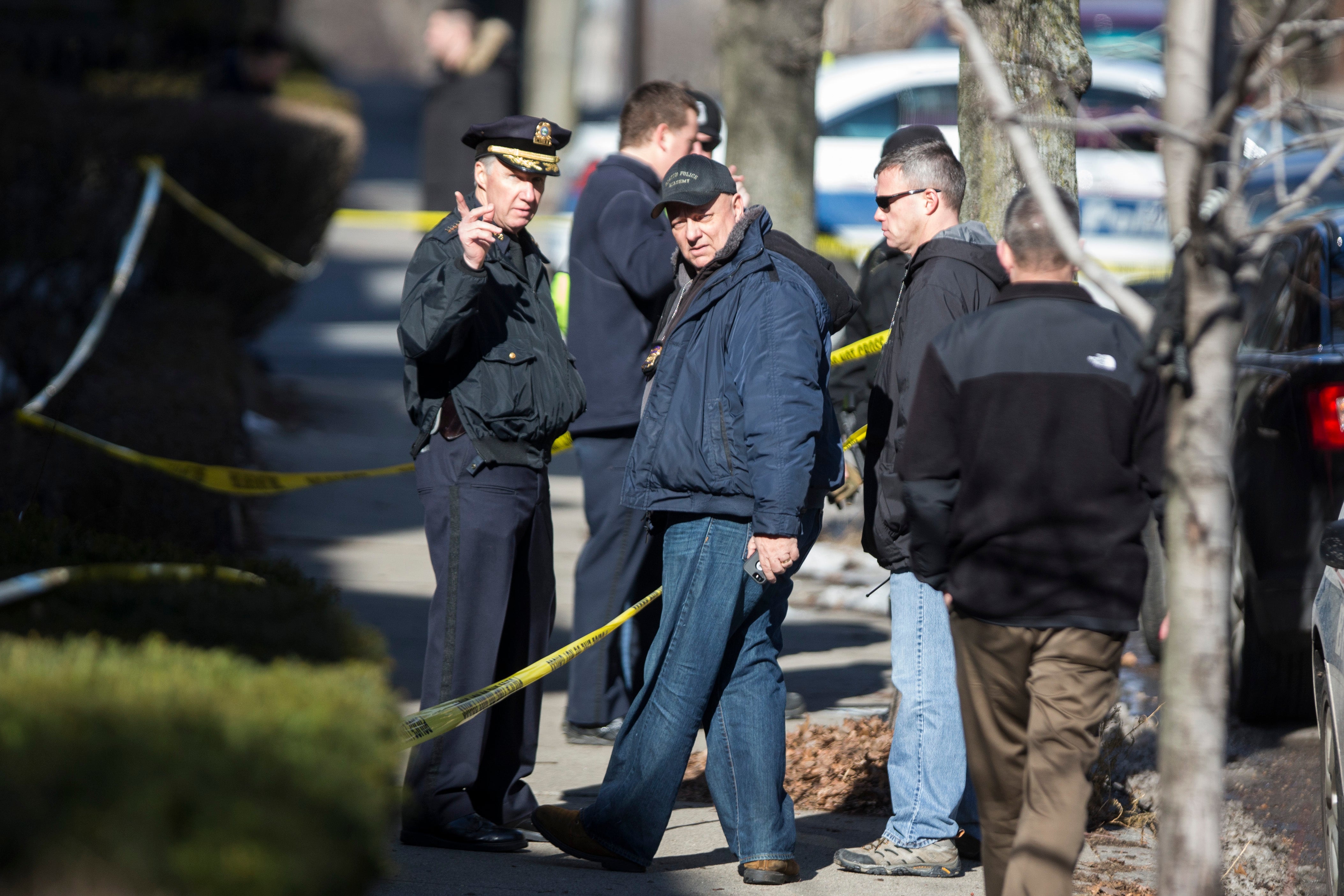 A Cambridge man was arraigned and ordered held on $750,000 cash bail at Beth Israel Deaconess Medical Center in connection to a violent home invasion earlier this week that ended with gunshot victims lying in a Brookline street.
Antonio Brown, 27, was arraigned in his hospital room on Friday afternoon. He and his co-defendant, Khari Wilcox, 18, of Dorchester, were arrested Thursday for what police are calling a targeted crime. Wilcox was arraigned at Beth Israel on Thursday, but at the time, Brown was "medically unavailable'' for arraignment, according to the Norfolk District Attorney's office.
The pair allegedly entered a St. Paul Street apartment late Wednesday morning with a gun and piece of lumber, which they then used to beat the resident, as they demanded to know "the whereabouts of money,'' according to authorities.
The resident was able to arm himself with a knife to defend himself, authorities said. It was then that one of the assailants fired the gun, hitting both the resident and "one of his co-venturers,'' according to the DA's office.
Shortly afterward, the co-defendants, suffering from gunshot and stab wounds, were dumped out of a car near an ambulance several blocks away.
Wilcox and Brown are being charged with armed home invasion, armed assault in a dwelling, armed assault with intent to rob and murder, and unlawful possession of a firearm. Both Wilcox and Brown have pleaded not guilty to the charges.
Wilcox's bail for a previous case in Dorchester District Court was revoked, and the judge also imposed $750,000 cash bail for the new charges.
One of the co-defendants is suffering from stab wounds and the other from multiple stab wounds and a gunshot wound, according to police. Both were left injured and bleeding on Harvard Street as two other suspects fled the scene, one by car and the other on foot.
"We know what we believe to be the motive, but we don't want to release it right now,'' O'Leary told reporters at a press conference earlier Thursday.
He said two theories are a robbery or drug deal gone wrong.
Police are still searching for the two men who got away.
"We believe at least one of them is armed,'' O'Leary said. "We're working on learning their identities.''
O'Leary said police used a search warrant to collect "valuable evidence'' from the apartment Wednesday night, but can't release the information because it's an ongoing investigation.
The incident happened a few blocks from the Coolidge Corner public library. Police said the men sped from the scene in a rented white Ford Focus with New York plates. Police confirmed Wednesday night that the suspects' car was found unoccupied in Boston.