Local
BU's oldest dorm is getting a makeover
It hasn't had a major renovation since BU bought it in 1949.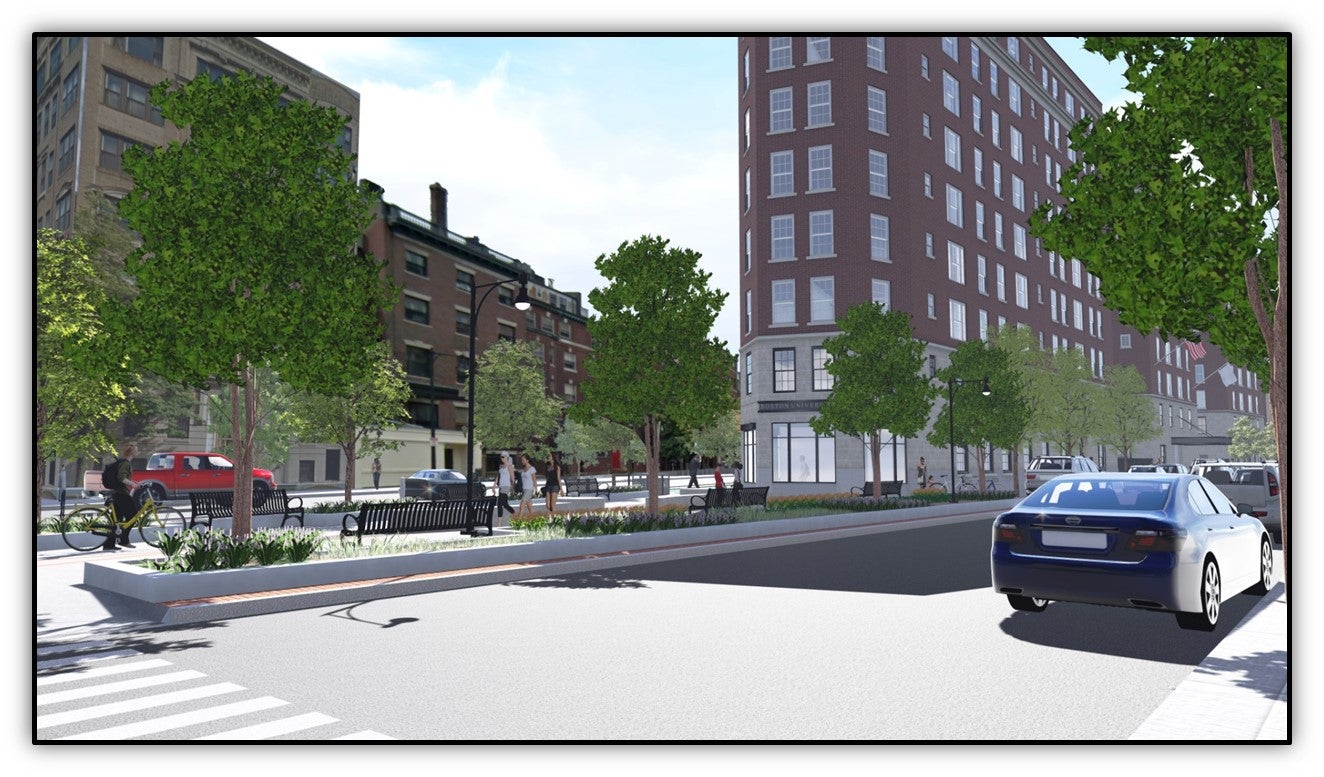 Martin Luther King, Jr. met his future wife, Coretta, in Myles Standish Hall in the '50s, when the huge brick dormitory on Boston University's campus was only a few years old. Except for a few cosmetic fixes, the building hasn't been touched since BU bought it in 1949 — meaning it's long overdue for an upgrade.
That's why the oldest dorm on campus will get a $130 million, two-year renovation beginning after graduation in May, according to BU Today.
First built in the 1920s, Myles Standish and its Annex will get new windows, stonework along the ninth floor, mortar, metal supports for the brickwork, and some new bricks. The building will be gutted to fix leaks, install air-conditioning, and three more elevators. The rooms will also be redesigned so students don't have to walk through each other's rooms to get to the bathroom.
The current layout features double rooms adjoined to single rooms, Marc Robillard, executive director of housing and dining at Auxiliary Services, told BU Today. The singletons have to walk through the double room to get to their own rooms and to the bathroom. (You can imagine how well that might go on a late Saturday night).
The renovated residence is expected to be ready for students in the fall 2018 semester. In the meantime, some students will continue to live in the dorm — despite the construction — but will pay reduced rates to be announced later this semester.
The project is also pending the approval of the Boston Redevelopment Authority, which must grant BU permission to lease a building on Commonwealth Avenue to house some of the students displaced by the construction. The approvals are expected by spring.