Local
Brookline police issue arrest warrant for suspect in violent home invasion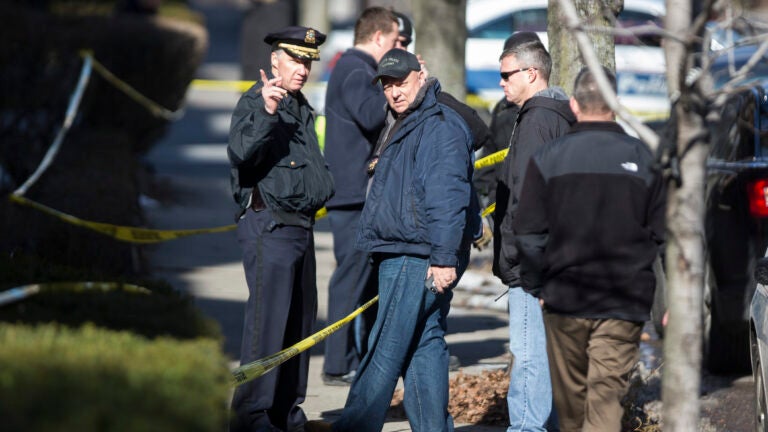 An arrest warrant has been issued for a suspect wanted in relation to the home invasion and violent shooting and stabbing in Brookline on January 27.
Brookline police announced Monday via Twitter that a warrant has been issued for a 24-year-old Cambridge resident.
Two other co-defendants, Antonio Brown and Khari Wilcox, were charged last week with home invasion, armed assault in a dwelling, armed assault with intent to rob and murder, and unlawful possession of a firearm. Both pleaded not guilty.
Authorities said Brown and Wilcox entered a St. Paul Street apartment late Wednesday morning wielding a gun and piece of lumber, which they then used to beat the resident while demanding to know "the whereabouts of money.''
The resident was able to defend himself with a knife, authorities said, at which point an assailant fired the gun, hitting both the resident and "one of his co-venturers.'' The co-defendants, suffering from gunshot and stab wounds, were soon dumped out of a car near an ambulance several blocks away.