Local
Suspect surrenders to police in connection with violent Brookline home invasion
Baltazar Barros is the third suspect arraigned in connection with the January 27 incident.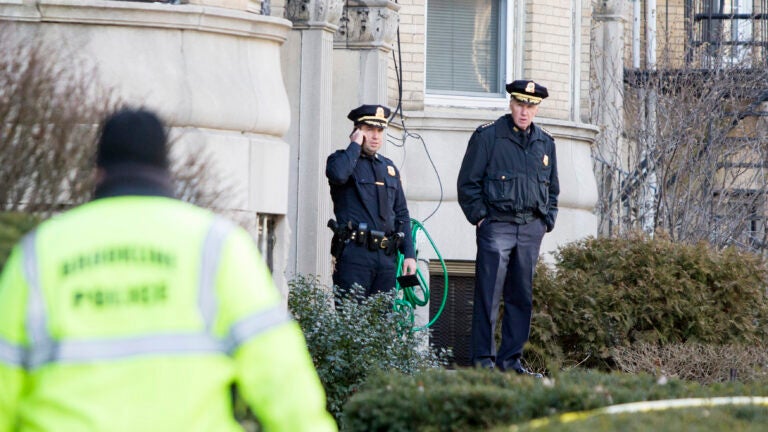 A third suspect in the violent home invasion in Brookline last week that ended with multiple individuals suffering gunshot and stab wounds has surrended to police.
Baltazar Barros, 24, of Cambridge, turned himself in at Brookline District Court, where he was arraigned on a charge of conspiracy to commit home invasion, according to Brookline Police Lieutenant Philip Harrington.
An arrest warrant was issued Monday for Barros.
Antonio Brown and Khari Wilcox, both co-defendants in the January 27 incident, were charged last week with home invasion, armed assault in a dwelling, armed assault with intent to rob and murder, and unlawful possession of a firearm. Both men pleaded not guilty.
Brown and Wilcox entered a St. Paul Street apartment late Wednesday morning wielding a gun and piece of lumber, which they then used to beat the resident while demanding to know "the whereabouts of money,'' according to authorities.
When the home's resident attempted to defend himself with a knife, an assailant fired the gun, hitting both the resident and "one of his co-venturers,'' authorities said.