Local
Boston police confiscated 9 off-road vehicles in Roxbury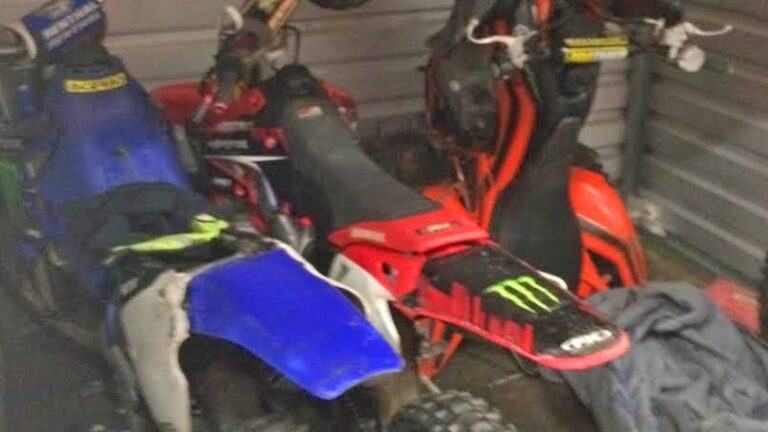 A group of dirt bikes made quite the scene in Roxbury on Monday, "distressing motorists and disrupting traffic,'' according to a statement from Boston police.
Police were called to the area of Atherton Street at 4:14 p.m. After canvassing the area, officers spotted a blue Yamaha dirt bike in front of a U-Haul container and a man pushing another dirt bike into the storage facility.
"A search of the containers enabled offers to see and seize nine off-road vehicles including several dirt bikes and motor scooters,'' said police in the statement. "Officers also received information indicating that several of the bikes may have been stolen.''
Police said they also found improperly stored gas cans, prompting them to call Boston Fire and Boston police hazmat units to the scene. The bikes were all removed from the U-Haul facility, said police.
No arrests have been made and the incident is under investigation.