Local
One donor has given pro-pot campaign $155K, more than half of its funding
The Campaign to Regulate Marijuana Like Alcohol has raised nearly $300,000. More than half of that came from one investor.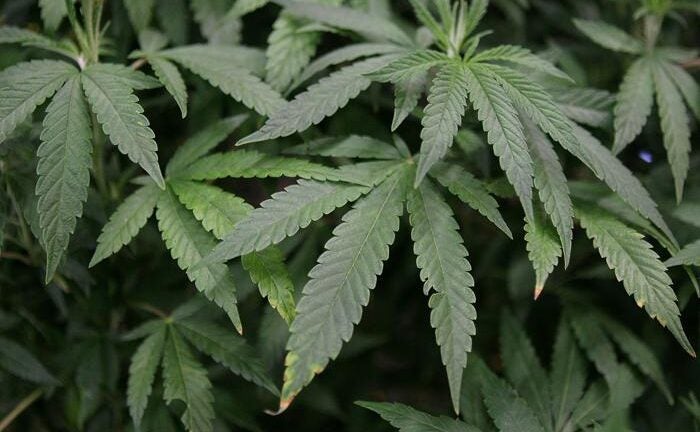 A single donor has given $155,000 to the supporters of a ballot campaign to legalize recreational marijuana in Massachusetts, more than half of the total amount raised by the pro-pot group since 2014.
Susan Mosher Ruiz, who faced drug possession charges more than a decade ago after a friend overdosed on laughing gas at her apartment, donated the substantial sum to the Campaign to Regulate Marijuana Like Alcohol. The group has hauled in more than $297,000 in the past two years.
According to media reports, Ruiz and her husband, Rene, were charged with possession of drugs with intention to distribute in 1999 after the friend died at her dorm apartment at the Massachusetts Institute of Technology, where authorities found nitrous oxide, marijuana, and other drugs.
The couple was out of town at the time and police did not implicate them directly in the friend's death, according to reports.
Rene Ruiz has previously said the charges were eventually cleared from his record after paying a fine. There are no court records of the charges against either of them.
Susan Ruiz, who identified herself as both an investor and a Boston University scientist in campaign finance filings, did not respond to requests for comment about the donation.
In a brief interview, her husband said the donation is "not really'' related to the 1999 incident.
It was "just a philanthropic thing,'' Rene Ruiz said. "We're interested in personal freedom, social justice, the repeal of prohibition.''
In 2008, however, Rene Ruiz suggested the charges motivated him to support that year's campaign to decriminalize marijuana in Massachusetts.
"I took away that the drug policy is doing more harm than good,'' Rene Ruiz told a Boston University journalist in 2008, explaining his $25,000 to the ballot question campaign that succeeded that year.
He downplayed the size of his wife's recent donation, saying it will fade in significance as the campaign raises more money.
"It's significant in terms of what's been collected so far,'' he said. "In terms of the total amount that needs to be collected, it's not even 10 percent of what the budget would be.''
The Campaign to Regulate Marijuana Like Alcohol, meanwhile, is pleased with the donation.
"Susan Ruiz is a philanthropist who is interested in personal freedom and social justice,'' said spokesman Jim Borghesani. "We're pleased that she's supporting our effort. We'll leave it at that.''
According to federal records, Rene Ruiz gave $5,000 last year to the Marijuana Policy Project, a national advocacy group that is sponsoring the legalization campaign in Massachusetts and in other states. Ruiz has identified himself in campaign finance records as a financial modeler and entrepreneur.
In 2008, he was recognized as a major donor to the decriminalization campaign in media reports at the time. He also gave $10,000 to the Massachusetts medical marijuana legalization push in 2012, according to state records.
Correction: A previous version of this article said Susan and Rene Ruiz were arrested on drug charges. According to Rene Ruiz, they were charged in abstentia.